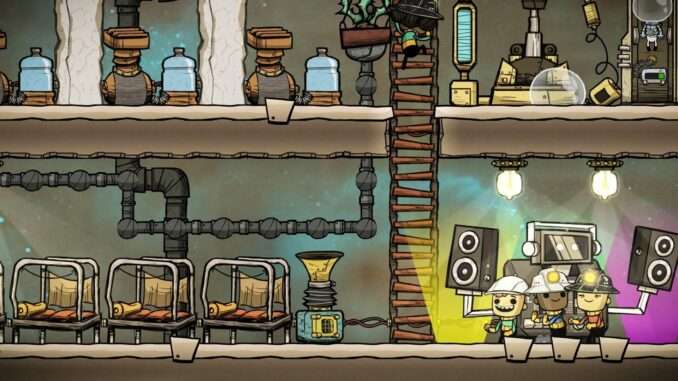 Polluted Oxygen Vents
Goal: transform Polluted Oxygen into Oxygen without filtration medium
Author: Fradow
Input: a Polluted Oxygen Vent or some Polluted Oxygen, 100W for 100g/s
Output: same mass of Oxygen as input Polluted Oxygen
This build is marked as Spaced Out!, because in Vanilla it's always easier to use renewable Regolith in Deodorizers.
Just like with the Evapotuner, we can replace the need for sand with a state transition. Except this time it's a liquefier instead of a vaporizer.
Considering the low output of Polluted Oxygen Vents and the low SHC of Oxygen, the power needed is minimal, even when using the less efficient Thermo-Regulators.
This also means the counterflow heat exchanger doesn't need to be big. On the other hand, because Polluted Oxygen and Oxygen have the same weight, that heat exchanger MUST be vertical. And since Liquid Oxygen will fall, the hottest part needs to be on top.
Since Thermo-Regulators are not powerful, you must pay special care about the materials selection in the liquefaction chamber, otherwise it will take ages to ramp up due to flaking.
This build works best with an Infectious Polluted Oxygen Vent and will output Oxygen slightly colder than the Vent output. For a Hot Polluted Oxygen Vent, you might want to modify the build a bit to passively cool the Polluted Oxygen with a Steam Turbine beforehand.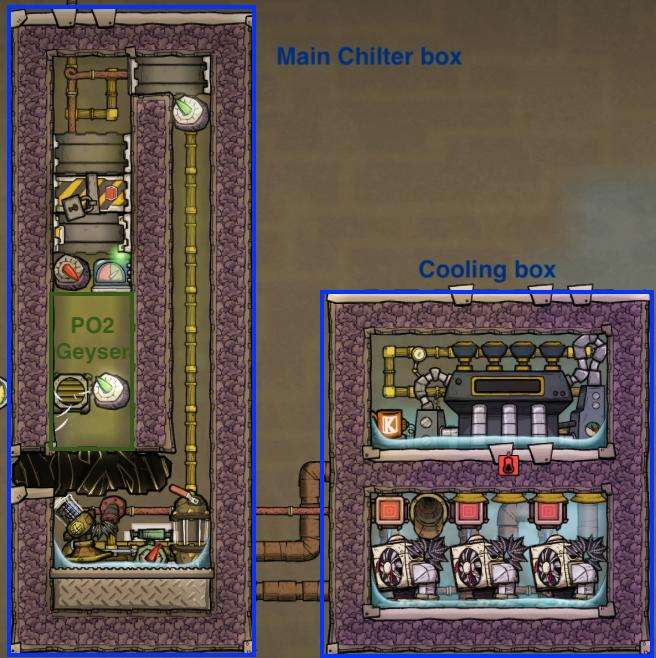 You May Also Read