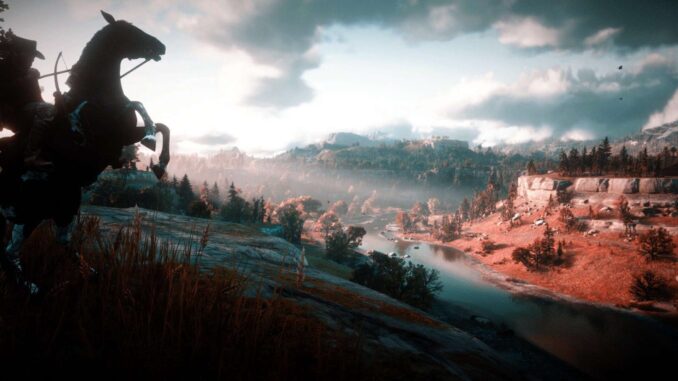 RDR2 Guides:
Guide contains all keyboard commands by default.
Keyboard Commands List
Introduction
I've created this guide for myself, but I figured I'd share it with all of you. It took me a little bit to figure out where the "Keyboard Commands" were. I didn't realize that you can only access them via the "Story Menu" and not the "Main Menu"
So I thought to myself that I may not be the only one puzzled. Use it as you see fit. I printed mine out, and I took the most popular ones to tape on the side of my monitor for quick reference. I tried to copy them as accurately as possible from the "Story Menu" These are the default commands. I didn't add or change anything.
Common
Pause Menu = P
Interact with Feed Message = F1
Open Map = M
Interact/Mount Horse/Enter Vehicle = E
In-Game Camera
Look Behind = C
Cycle Camera = V
Cinematic Camera = V
Cinematic Shot Change = C
Focus Camera = V
On Foot
Move Forward = W
Move Backward = S
Move Left = A
Move Right = D
Run = L/Shift
Context Action = Spacebar
Take/Carry = R
Enter/Exit Cover = Q
Jump = Spacebar
On Horse
Move Forward = W
Move Backward = S
Move Left = A
Move Right = D
Whistle for Horse = H
Horse Jump = Spacebar
Horse Melee Mode = F
Sprint = L/Shift
Slow/Stop L/Ctrl
Ineract with Animal = G
Brush Horse = B
Feed Horse = R
Left Horse Melee Attack = L/Mouse Button
Right Horse Melee Attack = R/Mouse Button
Wagons, Boats & Trains
Move Forward = W
Move Backward = S
Turn Left = A
Turn Right = D
Increase Speed = L/Shift
Brake = L/Ctrl
Headlight = O (not zero)
Train Whistle = G
Change Vehicle Seat = Z
Combat, Lock-On & Interact
Aim/Interact Lock-on = R/Mouse Button
Attack = L/Mouse Button
Aim in the Air = U
Toggle Weapon Sight M/Mouse Button
Melee Attack/Negative Interact = F
Melee Block/Positive Interact = R
Melee Grapple/Rob Interact = E
Reload Weapon = R
Eagle Eye/Dead Eye = M/Mouse Button (or CAPS)
Dead Eye Tag Enemies = Q
Change Camera Shoulder View = X
Holster/Unholster Weapon (Tap) = TAB
Switch Weapon Firing Mode = B
Weapon Zoom In = ]
Weapon Zoom Out = [
Next Weapon = Mouse Wheel
Previous Weapon = Mouse Wheel
Extra Lock-on Option = G
Extra Lock-on Option 2 = H
Extra Lock-on Option 3 = Spacebar
Buy from Shop = E
Sell to Shop = R
Special Shopi Function = F
Pay Bounty in Shop = B
Equip Left Sidearm = 1
Equip Dual Wield Sidearms = 2
Equip Right Sidearm = 3
Equip Unarmed = 4
Equip Melee Weapon = 5
Equip Back Longarm = 6
Equip Thrown Weapon = 7
Equip Shoulder Longarm = 8
In-Game Menus
Up = Up/Arrow
Down = Down/Arrow
Left = L/Arrow
Right = R/Arrow
Accept = Return (or Numpad Enter)
Cancel = Backspace
Extra Option = Spacebar
Extra Option 2 = F
Extra Option 3 = L/Ctrl
Extra Option 4 = TAB
Previous Tab = Q (or Pg/Up)
Next Tab = E (or Pg/Down)
Next Secondary Tab = X
Previous Secondary Tab = Z
Additional Down Numpad 5
Additional Left = Numpad 4
Additional Right = Numpad 6
Additional Up = 8
Next Document Page = R/Arrow
Previous Document Page = L/Arrow
Scroll Up = Up/Arrow
Scroll Down = Down/Arrow
Zoom = R/Mouse Button
Change Shop Currency Type (Hold) = L/Shift
Radar
Show Info (Tap)/Change Radar Mode (Hold) = L/Alt
Compass Radar = Z
Regular Radar = C
Expanded Radar = X
Disable Radar = V
Inventory
Open Satchel = B
Log/Player Menu = L
Open Journal = J
Open Weapon Wheel = TAB
Open Item Wheel = F4
Next Wheel Menu = R
Next Wheel Menu Item = E
Previous Wheel Menu Item = Q
Inspect Item = M/Mouse Button (or F)
Next Prompt Page = Q
Next Item = X
Previous Item = Z
Abilities Menu = Spacebar
Quick Use Item = I
Activities
Increase Bet = Up/Arrow (or =)
Decrease Bet = Down/Arrow (or -)
Place Bet/Play Move = RETURN
Skip Turn = TAB
Free Look = M/Mouse Button (or L/Alt)
Blackjack Decline = F
Blackjack Double = D
Blackjack Hand View = R/Mouse Button
Blackjack Hit = H
Blackjack Split = TAB
Blackjack Stand = S
Blackjack Table View = Spacebar
Dominoes Up = Up/Arrow (or W)
Dominoes Down = Down/Arrow (or S)
Dominoes Left = L/Arrow (or A)
Dominoes Right = R/Arrow (or D)
Dominoes View Tiles = V
Dominoes View Moves = Spacebar
Five Finger Fillet Move A
Five Finger Fillet Move B
Five Finger Fillet Practice Sequence Left = Q
Five Finger Fillet Practice Sequence Right = E
Five Finger Fillet Flourish & Continue = F
Five Finger Fillet End Turn/Attempt = R
Five Finger Fillet Practice = Spacebar
Five Finger Fillet Move C = A
Five Finger Fillet Move D = D
Five Finger Fillet Zoom = R/Mouse Button
Fishing Reel Speed Up = R
Fishing Reel Speed Down = F
Fishing Reel In = Spacebar
Fishing Reel Out = L/Shift
Poker Show Community Cards = Spacebar
Poker Fold = F
Poker Check/Fold = G
Poker Show Possible Hands = H
Poker View Your Hand = R/Mouse Button
Poker Auto Bets = A
Photo Mode
Activate Photo Mode = F6
Change Camera = V
Up = W
Down = S
Left = A
Right = D
Reset = R
Next Lens = X
Previous Lens =Z
Rotate Left = Q
Rotate Right = E
Toggle HUD = H
View Photos = G
Take Photo = R/Mouse Button (or use your Steam Overlay Key)
Back = Backspace
Change Mode = TAB (or M/Mouse Button)
Increase Filter Intensity = Up/Arrow
Decrease Filter Intensity = Down/Arrow
Increase Focal Length = Up/Arrow
Decrease Focal Length = Down/Arrow
Decrease Contrast = ]
Increase Contrast = [
Decrease Blur Strength = PgUp
Increase Blur Strength = PgDown
Next Filter = R/Arrow
Previous Filter = L/Arrow
Increase Exposure = J
Decrease Exposure = K
Lock Exposure = L
Zoom In = ]
Zoom Out = [
Portable Camera
Photo Gallery = V
Depth of Field = E
Next Expression = Down/Arrow
Previous Expression = Up/Arrow
Use Camera = R/Mouse Button
Next Pose = R/Arrow
Previous Pose = L/Arrow
Selfie = M/Mouse Button
Take Photo = R/Mouse Button
You May Also Read