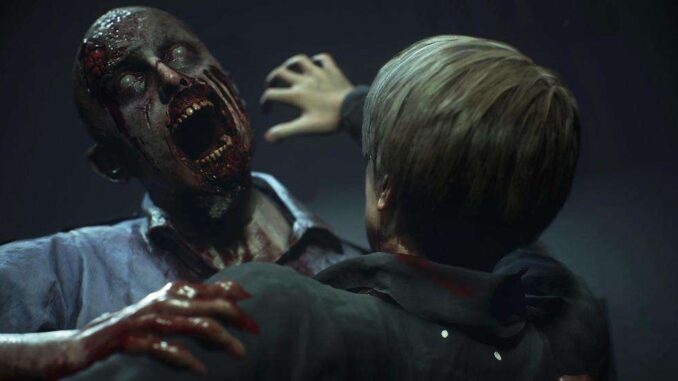 Resident Evil 2 Remake All Puzzle Solutions for the 2019 Release on PS4, Xbox One, PC. This guide shows how to solve all Puzzles in RE2 Remake.
Resident Evil 2 Guides:
All Puzzle Solutions
There are 18 Puzzles. Each Character has two Stories, the first is the A-Scenario and the second is the B-Scenario. The solutions are different in each Scenario so this video shows both versions. To clarify: Leon A / Claire A have the same solutions. But Leon B / Claire B are different from the A Scenario.
These are all story-related Puzzles that are mandatory to advance the game. If you get stuck anywhere this should have the solution. If you are unsure where to go in between Puzzles, refer to the Collectible (which includes all Key Items).
Click to enlarge…
A-Scenario Solutions – Leon (1st Playthrough):

#1 – Lion Statue Medallion Puzzle – 0:05
#2 – Unicorn Statue Medallion Puzzle – 0:43
#3 – Maiden Statue Medallion Puzzle – 1:13
#4 – Goddess Statue Solution – 2:10
#5 – [Leon Only] Switchboard (Jail / Generator Room) – 2:47
#6 – [Leon Only] Electric Door Panel Circuit (Jail) – 3:03
#7 – Queen Plug + King Plug (Sewers) – 3:48
#8 – Chess Plugs Socket Puzzle (Monitor Room) – 5:38
#9 – Greenhouse Lab Code Puzzle – 7:22
#10 – Drug Testing Lab Herbicide Synthesis – 8:02
A-Scenario Solutions – Claire (1st Playthrough):

#11 – Electric Door Panel Circuit (Private Collection Room) – 9:01
#12 – Sherry Bedroom Puzzle – 9:45
B-Scenario Solutions (2nd Playthrough):

#13 – Lion Statue B – 10:27
#14 – Unicorn Statue B – 10:46
#15 – Maiden Statue B – 11:10
#16 – Chess Plugs Socket Puzzle – 11:32
#17 – Greenhouse Lab Code Puzzle – 12:26
#18 – Drug Testing Lab Herbicide Synthesis – 13:04