Build card for heroic raid Barbarian.
Intro
This is a build card for one of my highest DPS characters. This is an endgame showcase and not a guide.
They are wearing heroic raid gear and a unique.
Build Card
A lot of the gear is imbued for more offensive attributes.
You can change the defensive enchants to suit the raid. Wrist, pants, and boot enchants can be whatever you need.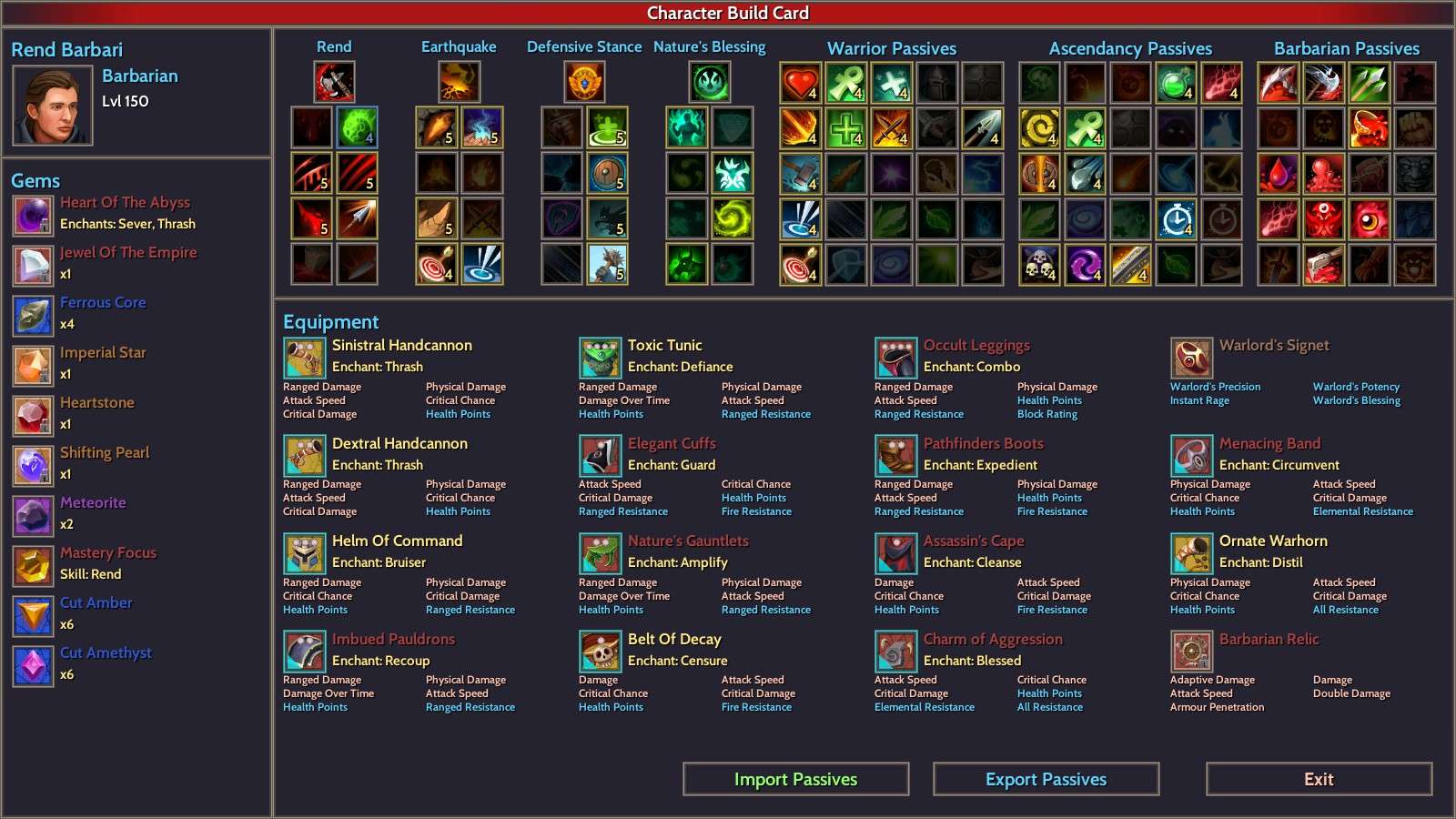 DPS Chart
This is a 20min sample from heroic Orc Vizier.
Everybody's gear is overloaded. I won't go into the rest of the team's gear or setup. You can figure that out on your own.