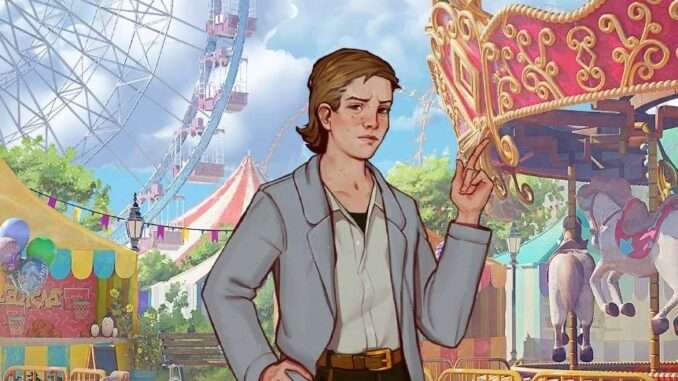 As I'm exploring the game, I want to see the different outcomes for NPCs. As I'm taking notes, I thought it might be nice to share them.
Ultimate Guide to Relationship Scenes
Alex
General Information
Alex is straight, so pursuing a relationship as a girl will not succeed.
First meeting: Elementary school
Interact with her, but don't go to the gym, do something else instead. Go race her.
When at the park, encourage the river jump until it happens. Jump in after Joseph to save him.
When confronted by the teacher, do not tell on Alex and later agree that Joseph had fun.
Middle school:
Get aggressive when she runs into you and call her Alex
In all the following "challenge" interactions, don't let her win. Always try your hardest.
Pick space sheep at the arcade.
During the race, help her over the finish line.
When bringing her homework, don't enter the carnival – Go look around. You cover for her instead of telling on her.
Later admit you were surprised about here living there, but that it's cool.
When in the arcade, go to space sheep and tell Alex to go beat BTY.
At the carnival, go to the shooting gallery.
High school:
Alex is missing. Go look for her. When you find her after some scenes:
Hug her
Ask about the dare
-> As I was playing a girl, I told her we were just friends. Needs confirmation: Start relationship here as a boy?
Later you meet her and she has school trouble. Offer her help, becoming her studying rival and go to the Arcade with her.
Ending
Staying friends endings:
She buys the arcade, renaming it "Alex Arcade".
Loosing her as a friend:
She quits school and works at the carnival.
Nathan/Nate
General Information
First meeting: Middle School
You meet Nathan when he burns a piece of paper and leaves. Don't read it. If you read it, you later have an option to admit it or lie about it and he is unhappy.
When someone tries to talk badly about Nathan, stand up for him.
When he drops his notebook, take it with you.
Feed ducks with him (why wouldn't you?)
Ask about his parents
Grab his arm
Once he leaves the bathroom, don't just let him go.
Ask about his notebook.
You get a scene where he's talking to squirrels if he's still your friend at this point. I hid and revealed myself. He forgave me but didn't seem happy -> Maybe something else is better here.
Later, he is in the bathroom again.
Go in and join him. When prompted, focus on him, not the surroundings.
Hug him and go to the park with him (Enjoy an amazing piece of music).
Here you decide if you want a relationship with him. If you do:
Go somewhere musical, say you like raw music, take his hand and let him kiss you.
Guess that he got a job and agree to share.
Endings
Relationship ending:
He continues his work at the shelter and becomes a vet.
Loosing him as a friend ending: [TW: Very dark, death]
He does not make it.
Patty/Vivica
General Information
First meeting: High school
You meet her in the hallway. Don't look at her book and hand it back to her. Maybe it's better to comment? Not sure.
Don't snitch when you catch her in the bathroom.
Make up an excuse and say you like Poetry.
Agree to go to there with her and thank her for trusting you.
Tell her she is special.
Tell her it sounds fun, don't take a blund (maybe not a good option), gush, be positive and talk about music.
Admit that you like it and be enthusiastic (maybe not a good option).
Push her on and go with her (Pushing her on might be bad?).
Be nice.
Endings
Staying friends:
You stay friends with her and she becomes a roadie. She tries to find her birth family and falls out of contact with her old one -> This seems to be the neutral ending.