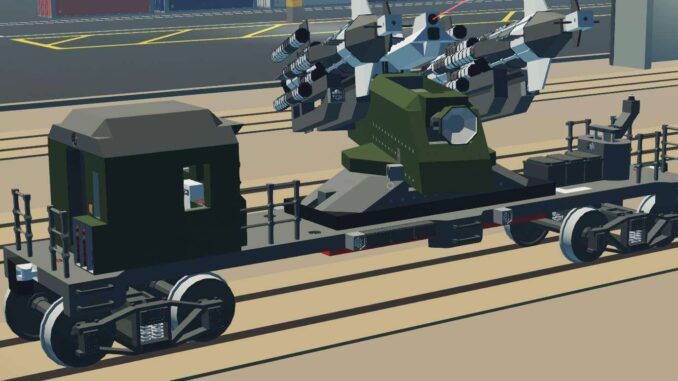 About modular engines power acording to old engines and cooling system.
Power Comparison
Modular engines is too powerful.
For Example:
1 cylinder (1×1) modular engine produces the full power of 2 old small engines.
8 cylinder (1×1) >= medium engine
30 cylinder (1×1) = large engine
The difference in power of engines of different sizes:
1 cylinder (5×5)=6 cylinder (3×3) = 210 cylinder (1×1)
1 cylinder (3×3)=35 cylinder(1×1)
How to Get Full Power of Modular Engines
Assemble the required engine configuration for the required power, for example 1-2 cylinders are enough for a car, 4-8 for a truck / plane.
Notice:
Quantity air manifold should be in 1.9 times more than fuel manifolds. Respectively the minimum 2 air and 1 fuel.
1 fuel manifolds enough for about 30 cylinders (1×1)
Cooling System Calculation
The amount of heat produced by the engine directly depends on the amount of fuel consumed and proportionally depends from the engine power.
For Example:
1 cylinder (1×1) of full power need 1 enabled 3×3 electric radiator
In accordance for 8 cylinder engine needed 8 3×3 electric radiators
1 5×5 el.radiator is about 2.4 3×3 el radiators
In accordance for 8 cylinder engine needed 3 5×5 electric radiators
For 1 cylinder 3×3 engine needed 15 electric radiators 5×5
For 1 cylinder 5×5 engine needed 90 electric radiators 5×5
For each radiator there should be the separate coolant manifold with the pump therefore for engines on 3 and more cylinders standard modular engines pumps are not required, use small impeller pump.
Notice 1:
Do not connect fluids tanks to the cooling system, with them the heat flow stops (the developers probably made the heat as fluid and they conflict with the water, or heated water in conflict with cool water)
Notice 2:
Developers forgot to specify it, but A it is an input, B it is an output in coolant manifold and 3×3 radiator
Conclusion
Engine 5×5 is useless for surface vehicle, 1 cylinder 5×5 engine require 6 fuel manifolds, 12 air manifolds, and 90 5×5 electric radiators, I doubt that in the game at all it is possible to make something for which such power would be necessary, unless aircraft carriers in the harbors expanded to 127 meters.
Engine 3×3 more or less, 2 cylinder engine may be enough for 50 meters ship for 12-16knots
Engine 1×1 good for planes, trains, <30meters ships and trucks
You May Also Read