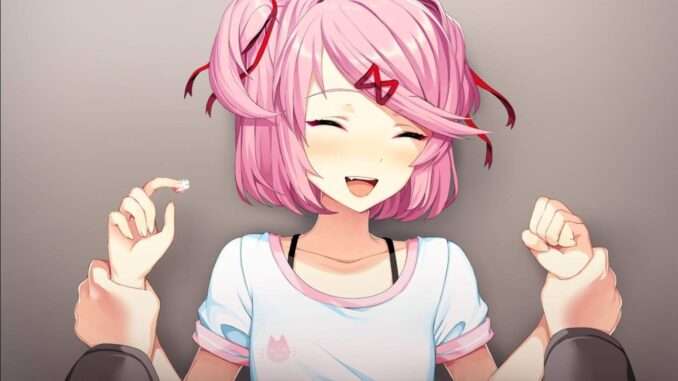 A simple guide on how modding in DDLC works.
How to Do It (Modding Guide)
I am going to be using Doki Doki Blue Skies for this example. (I do recommend this mod as it has a lot of content to play through if the original game didn't satisfy you.)
Step One: Download your chosen mod.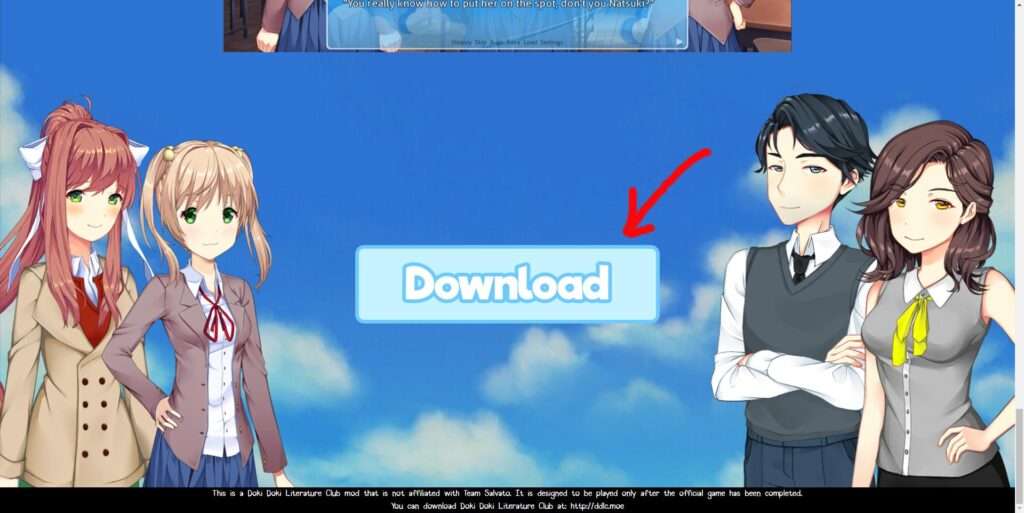 (This fancy lil' button.)
Once you have the mod downloaded, look for the scripts.rpa file. That's what we'll need to mod the game.

(It'll look like this)
Now, locate the installation of Doki Doki Literature Club that you wish to modify. Among the list of files, you should see one labeled 'Game'. Drag the scripts.rpa file into there, and if it asks you if you'd like to replace the already existing file under the same name, click yes. (If it doesn't make sure there isn't two. That'll probably break the game)
For those unaware on how to find the installation, go into your library, right click DDLC, 'manage' and then 'browse local files'. If you're using the version of DDLC from their website, just go to wherever you told it to install.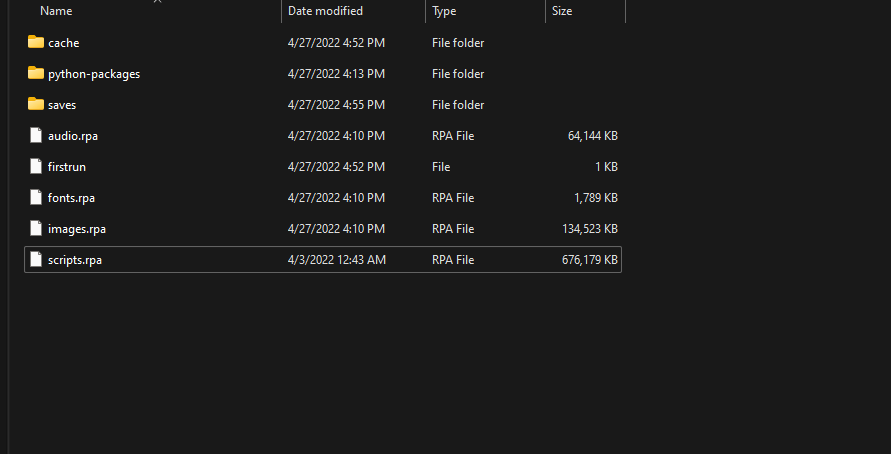 (Make sure that you have the bigger scripts.rpa file. If it's not near this size, it's probably still DDLC's original script.)
Now, run the game. If it loads correctly, you did it right!
Congratulations! You've successfully modded Doki Doki Literature Club!