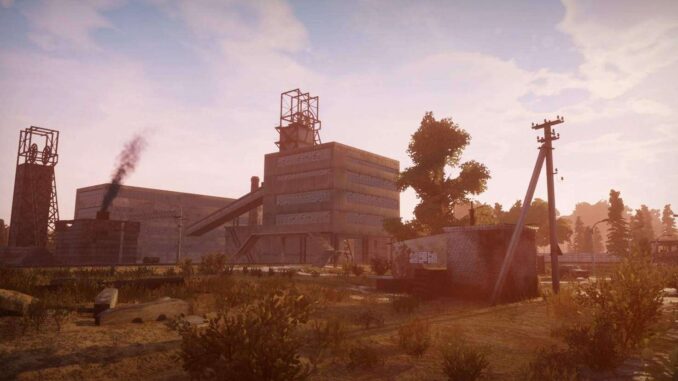 Guide to Making I-HR
Start I-HR Mission
You have to find all Information about I-HR in game to start I-HR mission.
Find a note at H6-5 in house (The settlement "sosnovka") somewhere.
Pick locking to Enter Shop door (H6-4) then open safe to start I-HR mission.
Blueprint
Find all Blueprint at A8-3 Depot.
You need Key#50 to reach "Blueprint I-HR 2", you can find Key#50 from B7-9 a corpse in car.
Loot all box at Depot as you can. sometime you can find some I-HR part.
Bring all Blueprint to Blockpost "Mountain" (L1-2) down to tunnels.
You can see some npc mark on map, get there and give your Blueprint to "Viktor Petrovich".
I-HR Components Search
Collect all I-HR components and 10,000 Token to make a I-HR.
You can randomly find it from Metal box, Wooden crate, Military supplies crate etc.
Or try to search these location:
[A8-3] Depot.
[C6-9] The settlement "Engineering".
[K9-3] Bunker.
You can find all 3 item near f12-8 "korovie" village.
Radioactive metal Alpha in D10-5 Strange place cave.
You can find a bag include 4 radioactive metal alpha.
You can find this in radioactive ruins. It will randomly lay in a metal box waiting for you.
You can randomly find empty m1 battery like basic I-HR components.
But you need some ndp crystals to charge battery.
That meaning you have to complete ndp detector mission.
Bring All 14 Item back to "Viktor petrovich" then pay 10,000 Token to make a I-HR
I-HR require Lv.25 and 7 intelligence, only Engineer can use it.
Q&A
Can I make more I-HR from Viktor Petrovich?
Yes. You can.