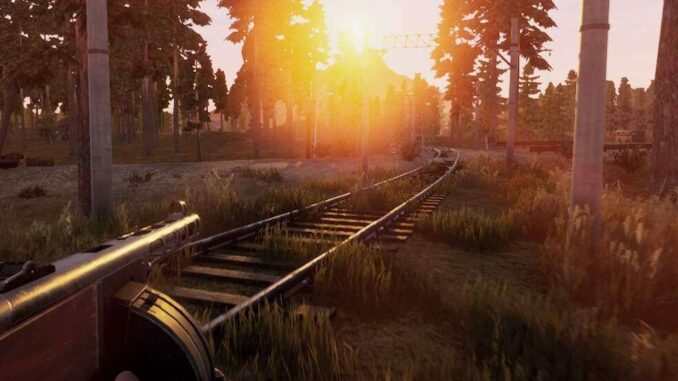 This is a guide that will give you the locations of teleportation anomalies to help speed up your travels in this wide world as of alpha 0.53.11.
Teleportation Anomalies (How It Will Save You Time)
Teleportation can help a lot when trying to traverse this large map and there are a handful of teleports that can help you. First we need to identify what teleports look like and what differences there are between them.
First we need to identify what a teleporter looks like. A teleporter is a pixelated anomaly that doesn't move position on the map and are static in place. See image below to identify teleporters. Teleportation is also a one way system, so once you go though them, it will teleport you to a location and there is no teleportation anomaly on the other side.
Secondly there are 3 types of teleportation anomalies.
Safe teleportation anomalies.
Unsafe teleportation anomalies.
Unstable teleportation anomalies.
Safe teleportation anomalies teleport you to a fixed point on the map and are safe to travel though without harm. These teleportation anomalies can be found all over the map and are normally located in places where there isn't much around them.
Safe teleportation anomalies are located at:
Enter at E6-1 Exit at D2-8
Enter at B3-1 Exit at D6-6
Enter at D2-1 Exit at F2-4
Enter at G3-4 Exit at C4-4
Enter at C10-8 Exit at E12-6
Enter at H12-3 Exit at F11-9
Enter at F12-6 Exit at H11-3
Enter at I10-1 Exit at L6-7
Unsafe teleportation anomalies work similar to safe teleportation anomalies but there is a chance that it could harm you or teleport you somewhere different when you walk though them. Use these with caution.
Unsafe teleportaiton anomalies are located at:
Enter at B5-8 Exit at C9-1
Enter at E11-4 Exit at D8-4
Enter at G6-4 Exit at K8-2
Unstable teleportation anomalies are very unstable and can teleport you anywhere. From on top of a building to free falling from the sky. They are located in many named locations and normally have more than one anomaly around them. Do not use these teleportation anomalies and stay away from them at all costs.
You May Also Read