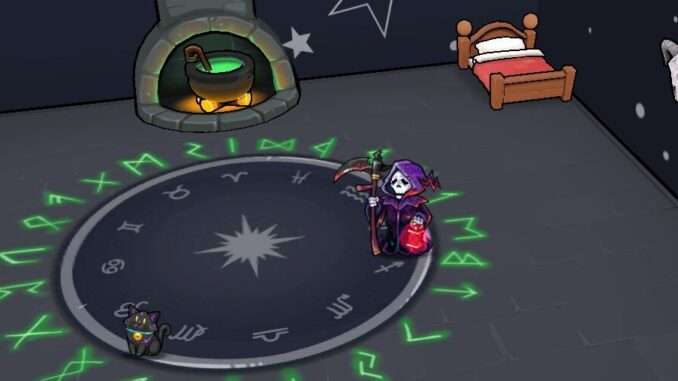 An early look in to effectively playing Investigator in TOS2.
Guide to Investigator
Role Breakdown
Investigator is a Town Investigative (TI) role with major changes from the ToS1 version of the role. Invest results are out, hunting killers is in. It's now the Invest's responsibility to find Coven and Neutral killers within the town by checking individuals for blood each night, if they have killed that night then blood will be found on them. There are roles who can fool the investigator, the Enchanter makes someone look suspicious when they aren't and the illusionist will make someone look non-suspicious when they are.
What To Avoid Early
As your main goal is now hunting killing roles specifically, it's best to avoid claims that are easily confirmed by other people, such as Tavern Keeper or Town Power as even if they are fake, early on the likelihood of them killing is low. Do keep an eye out for Tracker claims as the Wildling can easily(and convincingly) claim it and they'll have the Necronomicon second of all Coven members making their kill potential high.
Strategy and Game Plan
While you can keep your info to yourself sometimes, it is best to share with town each morning as Town Investigative roles can't be targeted by the Ritualist or Doomsayer and aren't a high priority for Conjurers to attack during the day. Keep a close eye on votes and chat for people who aren't helping in leading or assisting town, as well as people with some weaker claims such as Sheriff/Seer/Psychic (especially in set role lists where TI is limited, this can be vital for hunting evils). Coordinate with other TI to make sure you can best cover as much ground as possible and so you can avoid checking the same targets as your fellow Townies.
As the game progresses, if Coven have started dying it's time to start checking and rechecking those who have weaker wills/roles. The biggest downside to Invest is that someone can be clean one night and bloody the next so don't be afraid to retread ground if you are feeling suspicious of anyone in particular. Finally, by the late game your only focus should be tying up loose ends of anyone unconfirmed and doing your best to deduce who is lying by looking at factors such as the role list and graveyard. I recommend tracking the potential Townies with your notes in any game mode with a set list.