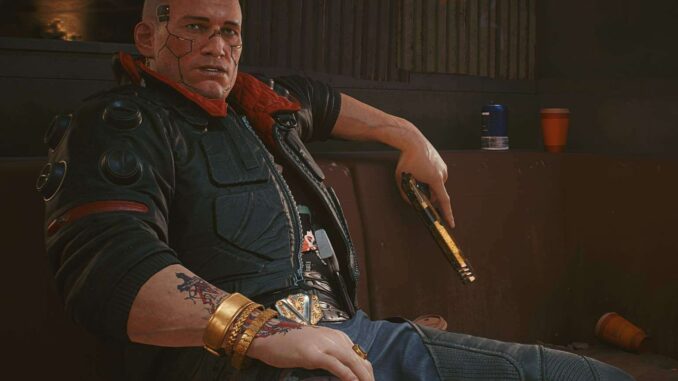 After a long wait, Cyberpunk 2077 is finally available now, but many players report numerous problems. If you're on PC and are running into the Cyberpunk 2077 not launching issue, here's how you can fix it.
Fixes to Try
Due to different hardware, software and game settings each player has, it's not always easy to diagnose why the game isn't running on your computer.
But don't worry. Here are some workarounds you can try to get your game back on track. You may not have to try them all; just work your way down the list until you find the one that works for you.
Verify integrity of game files
Temporarily disable anti-virus software
Run as administrator
Update the graphics driver
Update the game launcher
Clear game cache files
Check for Windows updates
Run without launcher
Check Your Computer Specs First
Before moving to fixes, make sure your PC is up for running the game. Below are the minimum and recommended system requirements for Cyberpunk 2077.
Fix 1: Verify Integrity of Game Files
1) Run Steam.
2) Click LIBRARY.
3) Right-click Cyberpunk 2077 and select Properties.
4) Click the LOCAL FILES tab, then click VERIFY INTEGRITY of game files.
5) Relaunch your game to test your issue.
If your game is still unplayable, move on to Fix 2.
Fix 2: Temporarily Disable Anti-virus Software
Game launching issues could also be caused by some anti-virus software interfering with the launch. To see if that's the problem for you, temporarily disable your antivirus program and check if the problem persists. (Consult your antivirus documentation for instructions on disabling it.)
If Cyberpunk 2077 works properly after you disable the antivirus software, contact the vendor of your antivirus software and ask them for advice, or install a different antivirus solution.
!!!!!Be extra careful about what sites you visit, what emails you open and what files you download when your antivirus is disabled.
If the game is still unplayable, move on to the fix below.
Fix 3: Run as Administrator
If Cyberpunk 2077 doesn't have permissions of certain game files on your system under a standard user mode, it may not run properly. Try this setting to give the program the administrator privileges:
1) Right-click the Cyberpunk 2077 desktop icon and select Open File Location.
2) Right-click the .exe file and select Properties.
3) Click the Compatibility tab and check Run this program as an administrator. Then click OK.
If the game still won't launch with admin privileges, then try the next solution.
Fix 4: Update the Graphics Driver
Your graphics card driver is vital to the gaming experience. If the driver is out of date, it can cause a range of issues, even if your video hardware exceeds the game's requirements.
Fix 5: Update the Game Launcher
Game issues could happen when you're running an outdated game launcher. So if you haven't updated the game launcher already, try updating it to see if that's the core issue. If the issue persists, then try the next fix below.
Fix 6: Clear Game Cache Files
Clear Steam cache files.
This process will not affect your currently installed games, but you will need to log into Steam afterwards.
1) Run Steam.
2) On the top left corner, select Steam > Settings.
3) Click the Downloads tab.
4) Click the Clear Download Cache button.
5) Click OK.
If you're still having trouble with Cyberpunk 2077, then try Fix 7.
Fix 7: Check for Window Updates
Windows updates can address bugs related to both hardware and software. So, make sure you've installed all the new Windows updates to keep your game running correctly. Here is how to do it:
1) On your keyboard, press the Windows logo key. Then, type windows update and select Windows Update settings.
2) Click Check for updates, and then wait for Windows to download and install the updates automatically.
3) Restart your computer after the update is complete.
Fix 8: Run without Launcher
In Steam, open Game Library. Right-click on the game title and select Properties. In the General tab, click Set Launch Options.
Type –launcher-skip and click OK to save the changes.