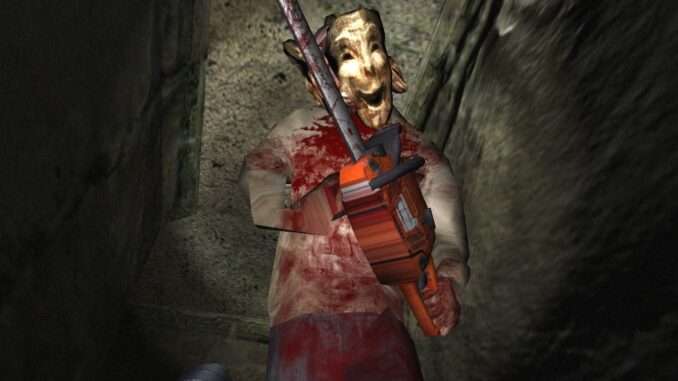 How to have unlimited stamina in Cry of Fear campaign.
How-To
Enter the flooded apartments where you have to get the ladder, you can use the console to know if you are on the right map by typing "stat", the map should be c_apartment3sick
Go all the way down till you reach the staircase for the basement.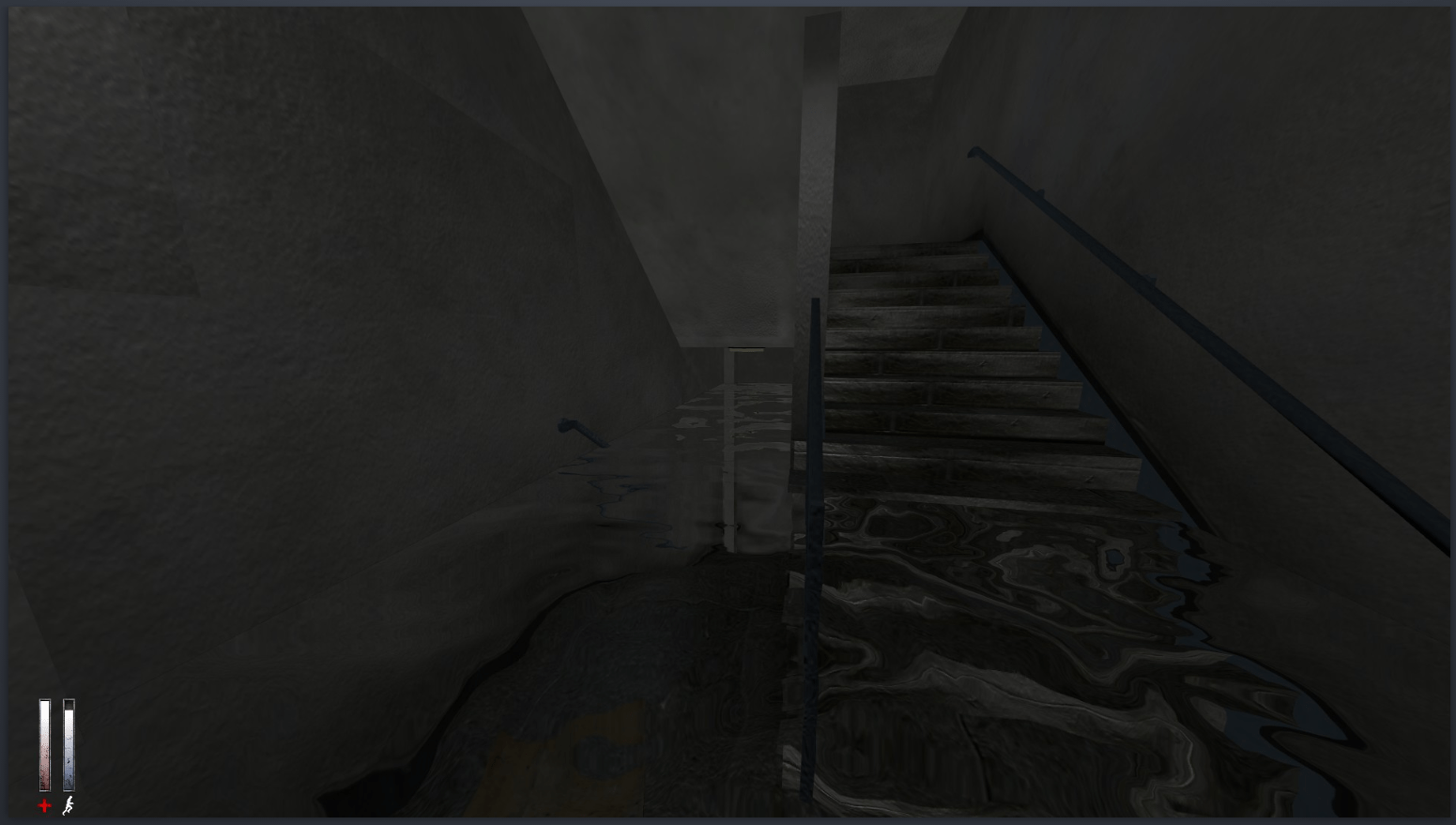 Next get on top of the door that is shown by red arrow on the door by crouching into it and getting into the corner, I recommend you dive then jump up into the corner if you are struggling to get up.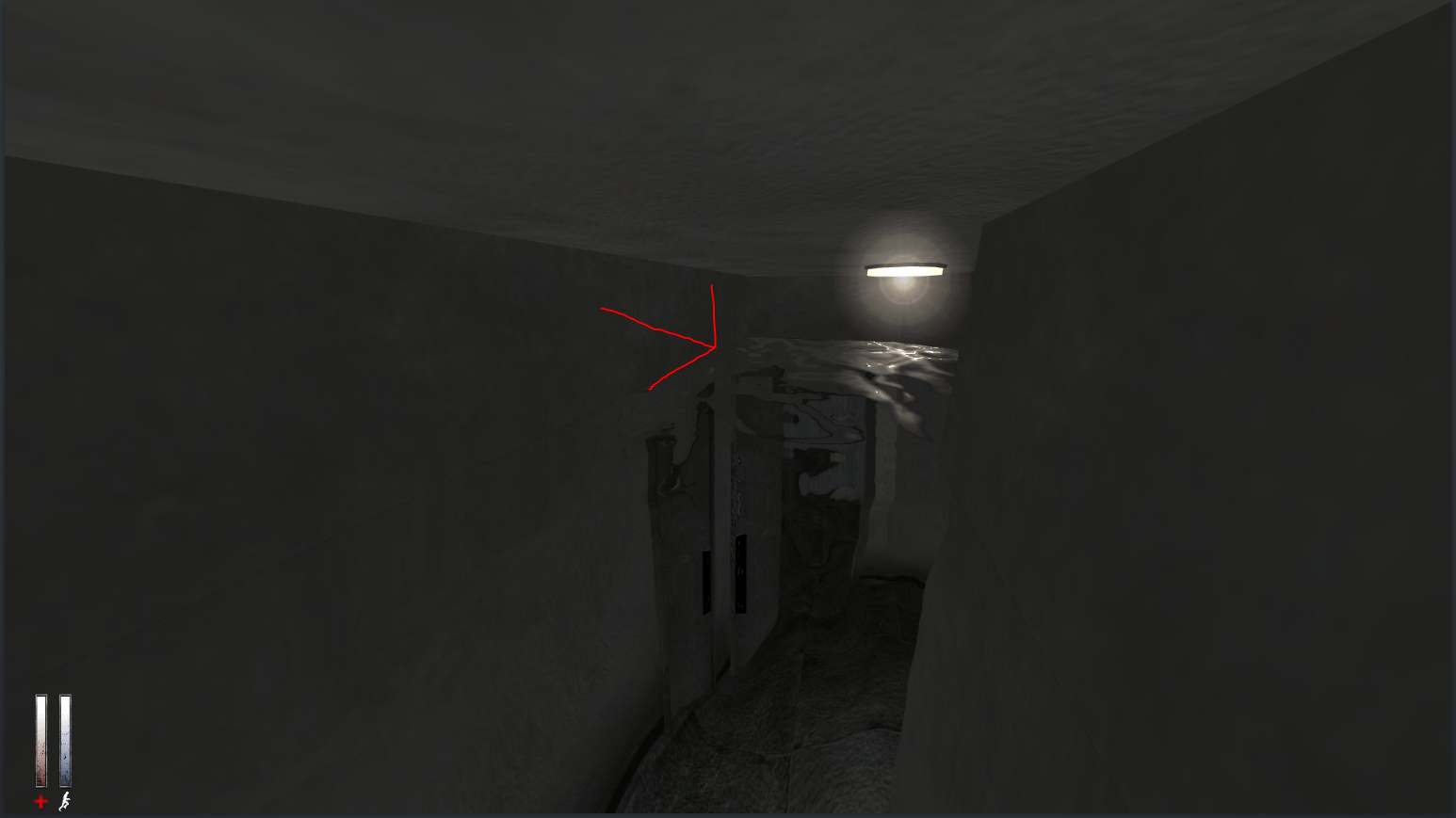 Upon getting into the corner of the door, spam the jump key for alot of times, i recommend you use your scroll wheel, you can bind it into a scroll wheel in settings or with the console by doing
"bind mwheeldown +jump" (No Quotes)
Upon doing so, you may exit the water, now if done correctly, every time you jump you won't lose any stamina
Done!
Tbh, I actually think this can be done anywhere where you can crouch into a corner where there is a ceiling and a little bit of water bellow you, if there is just enough water ever time you jump you won't lose stamina, you might be able to pull this trick off anywhere, tho im not sure, the person who found this found it here, tho it might be possible to use it somewhere else.