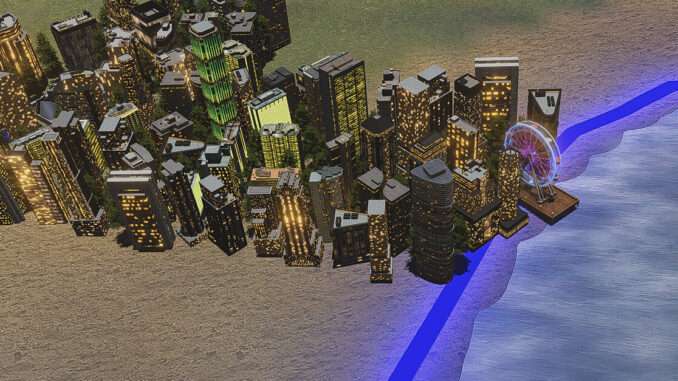 Frequently Asked Questions
Estimated release date?
Closed Beta is planned for August 2023, Open Beta (Early Access on Steam) will be ready in the end of October but can be delayed to 24th of December.
What will be the price of the game?
No more than $30!
Will you be able to control rebels and terrorist organizations?
This feature won't be available on the release date, but it will be implemented in the first major update!
Will currencies be implemented?
Yes. Currencies will be represented by strength value and not by real value.
Will there be space program mechanisms in the game?
There will be 5 galaxies and 66 planets available to accomplish a variety of different missions on each planet. Are we alone?
Will events be a part of the game?
To support infinite gameplay, events will occur regularly, such as space races and a lot more! (example: every 100 years different space races will occur on different planets, such as Mars – 2030, Jupiter – 2150, etc).
What type of sports events will be in the game?
FIFA World Cup, EURO Cup, Copa América, and many more!
What type of entertainment events will be in the game?
The Oscars, The Grammys, and many more!
What languages will be available in the game?
English, French, German, Spanish, Hebrew, Russian, Chinese, Arabic, Italian, Portuguese, Japanese, Polish and Turkish will be available on release day.
Will a political system be implemented?
Yes, the player will get the option to play with or without political simulation. Each country will have different political parties, and each party will have it's own ideologies and concerns.
Will religions be implemented?
Yes, governments will be able to subsidize religions and increase/decrease their power within the country.
How will the United Nations function?
The United Nations and it's Security Council will govern the world on an international level. Tackling threats, imposing or lifting sanctions, stopping or approving military intervention and all major international decisions will be set by the United Nations Security Council!
How can I improve my relations with other countries?
You will have multiple options on how you can interact with a country such as asking for or giving economic aid, signing agreements and alliances, investing in other countries (specific sectors), supporting, condemning or outrage against their actions across the world or domestically, sharing top classified intelligence information, private loans, and more!
Will we be able to form new nations or buy regions from other countries?
Yes, you can offer any ally country an annexation deal for the entire country or specific regions.
Can I play as a character in the game?
No, you will be able to control a political party or simply a country if you don't wish to play with a political system, that will be optional.
Can I use cheats in World Warfare & Economics?
Yes, you can use console commands, so you can change just about everything with it! At launch, we will have a full wiki page with all the available commands. The goal is to have 247 console commands!
Will there be multiplayer in World Warfare & Economics?
Yes, you will be able to play multiplayer! We will add it after the single-player launch. Multiplayer mode will be both co-op and competitive (players will be able to choose which mode they prefer).
What is World Warfare & Economics?
World Warfare & Economics is a Geopolitical/Grand-Strategy game aiming to combine countries economic management and real-time battles.
Who is behind World Warfare & Economics?
The game has been fully designed and built by one developer – lotous21. After four years of sole development, he founded a company (Okron Studio) with two investors, and now the whole Okron Studio team is behind the game.
What was the inspiration for World Warfare & Economics?
The lack of modern-era grand strategy games.
The lack of economic depth in strategy games.
Building a game with the help of the community's constant feedback – as an indie team, we need as much help as we can get.
Build the best Geopolitical/Grand Strategy game out there!
Is World Warfare & Economics comparable to other games? Which ones and how?
Hearts of Iron: Both games focus on geopolitical worlds with Steam workshop and modding support, diplomacy will be very similar.
Power & Revolution: Both games offer in-depth economic management, but World Warfare & Economics will go into much greater detail regarding it's military, space, and intelligence systems and more.
What engine is World Warfare & Economics built on?
Unity.
Is there 4K and ultra-wide support?
The game has been successfully tested in 4K, but we have yet to test it on ultra-wide screens.
Is World Warfare & Economics Streamer friendly (Copyrighted music, etc)?
Yes, all the content in the game is copyrighted by Okron Studio (soundtracks, SFXs, models, etc).
Will the game feature microtransactions or DLC's?
The game will not include any microtransactions, but we have the following DLC's planned that require a normal purchase to gain life-time access:
WW2 DLC.
Cold-war era DLC.
Sci-Fi DLC (alien invasion and space colonization).
Note: All the updates or patches related to the game or DLC's will of course will be free.
Will there be a port for consoles?
No, we find it very hard to believe that anyone will play this game on a console.
Will the game be ported to Linux and Mac?
Yes!
Do you plan on adding more content after the game releases?
Yes, players will get major updates every few months with updated data, bug fixes, and more features.
What is the main gameplay goal of World Warfare & Economics?
It depends on the scenario you choose to play, for example: In the pandemic scenario, the main goal will be to stop the pandemic in your country.
You can also play in the main scenario where everything will be simulated as close as possible to reality.
Players will also be able to create their own scenarios and mods through the in-game modding tool and through Steam Workshop.
Does the game have an end?
The game is designed to be never-ending (although there are scenarios with final objectives, reaching them ends the scenario).