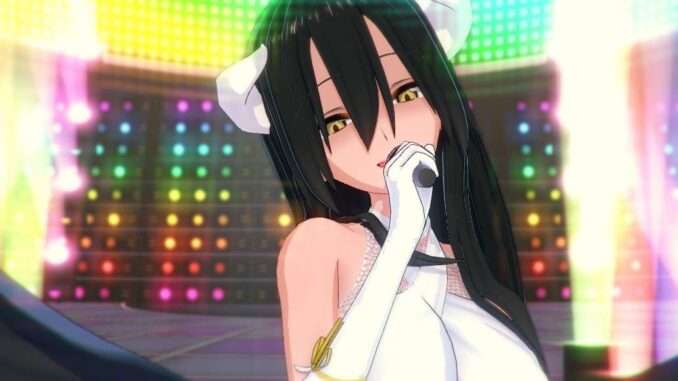 You don't have to manually install the special patch or mod the game to uncensor it, you can just use HF Patch to do it automatically and add a ton of new content along the way. This guide tells you what exactly it does, how to get it and how to install it.
About HF Patch
A patch for Koikatu and Koikatsu Party with all free updates (including the Special Patch), fan-made English translations and essential mods. It will allow you to load all character cards and scenes and give you countless gameplay improvements while still keeping the original, uncluttered and clean feel of the game.
All content is tested and fixed (or removed) as needed before each update, providing a stable platform for further modding. HF Patch can also repair many common issues, try it if you have issues.
HF Patch does not contain the full game, paid expansions or any other pirated content. You have to buy the game and expansions separately. You can buy the game on Steam. Until the expansions are localized and released on Steam, their Japanese versions can be bought here and here.
A couple of previews created with content added by HF Patch (Studio, modded items, plugins).
What's Included?
HF Patch includes and installs by default:
Full uncensor with multiple different models.
Special patch.
Free updates for Koikatu, including Studio (with full fan-made translation).
Fan-made translations and automatic machine translations to fill in gaps in official translation.
Most commonly used plugins and pretty much all modded clothes, it allows you to load almost all character cards and scenes available online.
Additionally, it can fix a lot of issues with the game like botched mod installs.
Note that HF Patch does not contain the full game, paid expansions or any other pirated content. The full game needs to be already installed for the patch to work. If you want to use the VR module, also install it before patching!
How to Install It?
Install Koikatsu Party.
Install any preorder DLC you have* (except yoyaku and darkness).
Install Personality Pack*
Install Afterschool*
Remove Koikatu.exe and Koikatu_Data from your game folder if they exist.
Download latest HF Patch release from (here). You should get a single .exe file and 2 or more .bin files.
Install latest HF Patch.
Done! You can now start the game launcher as usual and you will notice some new options straight away.
Note: All things marked with * are paid DLC content for the Japanese version of the game and are all fully optional. So far none of it was localized, paid DLC content may come to Steam at some future date.
Special patch is included in HF Patch, you don't have to install it manually. It won't hurt anything if you have it installed already, the patch will figure itself out. Just to be safe you can verify game files in Steam before installing the HF Patch if messed with your installation folder before doing this.
I did not list Darkness and EmotionCreators preorder bonus because they don't properly work in Party. You will get some of the clothes, but it's just not worth it (and both of these DLC can't be legally purchased anyways, so the point is moot).