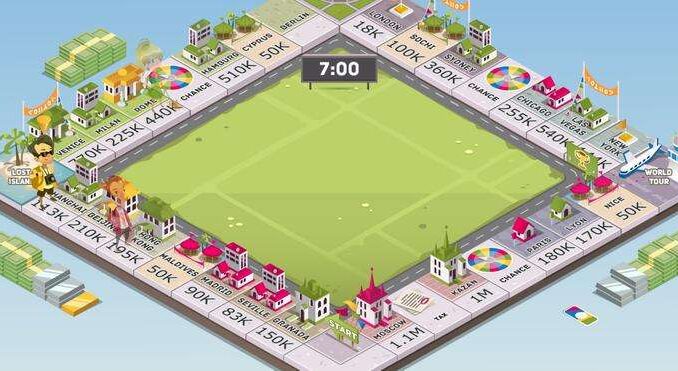 I'm going to show you how to win business tour rounds. I have a few different ways to win and get money quick! I also have a tip to help you with your rounds (with no gadgets).
How to Win Business Tour Rounds
The ways to win are by getting 3 monopolies and of couse by getting all beaches. (I have a tip for the beaches later on.) But the way to get all monopolies is by getting the countries with only two tiles. (Be sure you only buy the land for these places.) The places that are the best places to buy are: France (Paris and Lyon), Japan (Tokyo and Osaka) and Germany (Hamburg and Berlin). Those cities are the best ways to win.
How to Earn Money Quick
How to earn lots of money: The way on how to get a lot of money is by 1: In the begining try to keep your money above $1,000,000.(At least until lap 3.) 2: Almost every building you buy, just buy the land. It will trick people thinking that its just a flag, and they can repurchase it. But what will end up happening is that you will get more money, and when this happens near the end of the round just go crazy buying things, or, save your money until the round ends.
Beach / World Tour Tip
For example, if your trying to get all the beaches go to Cyprus first instead of going to Nice. So you'll have a higher chance to get the beach/beaches, or a higher chance to land on the world tour again.