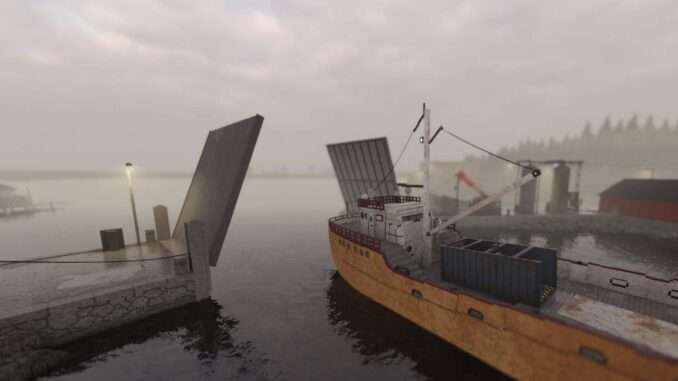 A simple tutorial to skip the campaign and go strait to sandbox.
Where to Find Save File
To find the Teardown save file you will need to go to:
C:\Users\%username%\AppData\Local\Teardown
Which you will then find savegame.xml open that in any text editor.
How to Give Yourself Infinite Cash
Nice and simple, in savegame.xml go to the bottom and you will find <cash value="x">, x will be a number and you just change it to what ever.
Full Savegame.xml Example
<registry version="0.5.2">
	<savegame>
		<tool>
			<sledge>
				<enabled value="1"/>
			</sledge>
			<spraycan>
				<enabled value="1"/>
			</spraycan>
			<extinguisher>
				<enabled value="1"/>
			</extinguisher>
			<shotgun>
				<enabled value="1"/>
				<ammo value="96"/>
				<range value="60"/>
				<damage value="5"/>
			</shotgun>
			<rocket>
				<enabled value="1"/>
				<ammo value="24"/>
				<damage value="5"/>
			</rocket>
			<pipebomb>
				<enabled value="1"/>
				<ammo value="36"/>
				<damage value="4"/>
			</pipebomb>
			<gun>
				<enabled value="1"/>
				<ammo value="36"/>
				<range value="100"/>
				<damage value="3"/>
			</gun>
			<bomb>
				<enabled value="1"/>
				<ammo value="36"/>
				<damage value="6"/>
			</bomb>
			<blowtorch>
				<enabled value="1"/>
				<ammo value="60"/>
			</blowtorch>
			<plank>
				<enabled value="1"/>
				<ammo value="64"/>
				<width value="5"/>
				<length value="64"/>
			</plank>
		</tool>
		<message>
			<boss_intro value="2"/>
			<mall_intro value="2"/>
			<boss_busted value="2"/>
			<lee_computers value="2"/>
			<lee_login value="2"/>
			<boss_coffee value="2"/>
			<lee_safe value="2"/>
			<caveisland_computers value="2"/>
			<mansion_race value="2"/>
			<caveisland_dishes value="2"/>
			<marina_demolish value="2"/>
			<dev_thanks value="2"/>
			<lee_safe_done value="2"/>
			<marina_cars_reminder value="2"/>
			<boss_encourage_1 value="2"/>
			<mansion_art value="2"/>
			<lee_powerplant_done value="2"/>
			<frustrum_chase value="2"/>
			<marina_tools value="2"/>
			<boss_encourage_2 value="1"/>
		</message>
		<mission>
			<mall_intro value="1">
				<score value="1"/>
				<timeleft value="-1.0"/>
				<missiontime value="1.1"/>
			</mall_intro>
			<lee_computers value="1">
				<score value="3"/>
				<timeleft value="-1.0"/>
				<missiontime value="4.8"/>
			</lee_computers>
			<lee_login value="1">
				<score value="3"/>
				<timeleft value="-1.0"/>
				<missiontime value="2.3"/>
			</lee_login>
			<lee_tower value="1">
				<score value="3"/>
				<timeleft value="-1.0"/>
				<missiontime value="4.8"/>
			</lee_tower>
			<lee_safe value="1">
				<score value="3"/>
				<timeleft value="-1.0"/>
				<missiontime value="4.8"/>
			</lee_safe>
			<lee_powerplant value="1">
				<score value="3"/>
				<timeleft value="-1.0"/>
				<missiontime value="4.8"/>
			</lee_powerplant>
			<lee_flooding value="1">
				<score value="3"/>
				<timeleft value="-1.0"/>
				<missiontime value="4.8"/>
			</lee_flooding>
			<marina_gps value="1">
				<score value="3"/>
				<timeleft value="-1.0"/>
				<missiontime value="2.3"/>
			</marina_gps>
			<mansion_fraud value="1">
				<score value="3"/>
				<timeleft value="-1.0"/>
				<missiontime value="2.3"/>
			</mansion_fraud>
			<caveisland_dishes value="1">
				<score value="3"/>
				<timeleft value="-1.0"/>
				<missiontime value="2.3"/>
			</caveisland_dishes>
			
			<caveisland_propane value="1">
				<score value="3"/>
				<timeleft value="-1.0"/>
				<missiontime value="2.3"/>
			</caveisland_propane>
			<frustrum_chase value="1">
				<score value="3"/>
				<timeleft value="-1.0"/>
				<missiontime value="2.3"/>
			</frustrum_chase>
			<mansion_race value="1"/>
			<caveisland_computers value="1"/>
			<lee_safe value="1"/>
			<marina_demolish value="1"/>
			<mansion_art value="1"/>
			<marina_tools value="1"/>
		</mission>
		<lastcompleted value="lee_computers"/>
		<hub>
			<score value="34"/>
			<hub2 value="1"/>
			<hub14 value="1"/>
			<hub16 value="1"/>
		</hub>
		<valuable>
			<lee_whisky value="1"/>
			<lee_screwdriver value="1"/>
			<lee_tilecutter value="1"/>
			<lee_cash3 value="1"/>
			<lee_painting4 value="1"/>
			<hub_banana value="1"/>
			<marina_cashbox value="1"/>
			<marina_lubrication value="1"/>
		</valuable>
		<cash value="999984670"/>
		<sandbox>
			<enabled value="1"/>
		</sandbox>
		<challenge>
			<ch_lee_mayhem>
				<score value="613323908.0"/>
				<stars value="5"/>
				<scoredetails value="613323908 voxels"/>
			</ch_lee_mayhem>
			<ch_caveisland_mayhem>
				<score value="613323908.0"/>
				<stars value="5"/>
				<scoredetails value="613323908 voxels"/>
			</ch_caveisland_mayhem>
			<ch_marina_mayhem>
				<score value="613323908.0"/>
				<stars value="5"/>
				<scoredetails value="613323908 voxels"/>
			</ch_marina_mayhem>
			<ch_mansion_mayhem>
				<score value="613323908.0"/>
				<stars value="5"/>
				<scoredetails value="613323908 voxels"/>
			</ch_mansion_mayhem>
			<ch_frustrum_mayhem>
				<score value="613323908.0"/>
				<stars value="5"/>
				<scoredetails value="613323908 voxels"/>
			</ch_frustrum_mayhem>
		</challenge>
	</savegame>
</registry>