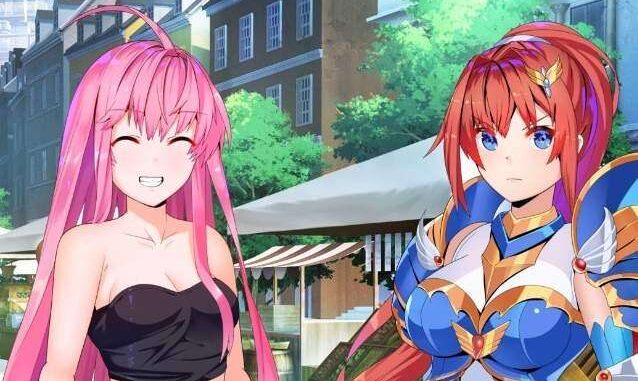 This guide was designed to give minimal spoilers and tells you exactly how to reach the true ending.
How to Reach the True Ending
To reach the true ending, you must first reach each route's true end.
This is how you do it: (Some of the choices here don't matter, but I am leaving them here to give minimal spoilers for anyone using the guide)
Nozomi
1) "Fine, you can join."
2) "Sorry, but I can't allow that."
3) "Ice powers."
4) "That weird bottle over there."
5) "You dropped a coin."
6) "A chocolate parfait."
7) "I am from the future."
8) "Keep the paper."
9) "Last night before I had dinner with Nozomi."
10) "Go ahead, please.(Bluff her)"
11) "Remain silent."
12) "Because you wanted the power of the golden fruit."
13) "Tell Haruka about my realization."
14) Attack her!
15) Trust Riko.
16) "Yes, me."
Riko
1) "What do you expect for us to see in the ruins?"
2) "Call for Riko and ask for her opinion."
3) Not do that.
4) Choose whatever option you want for the next 5 choices.
5) "Fine, I will become the sacrifice."
6) "Go fight instead of Riko."
7) "Let Riko handle it on her own."
8) "Throw a stone."
9) "Listen to what Nozomi has to say."
10) "She will come after us."
11) "Unexpected time and place."
12) " will mainly focus on trying to harm Riko."
13) "…"
14) "Move on."
15) "Now that I think about it again, I don't want to do this."
16) "Save ."
17) "No, I can't do that…"
18) "Only shoot when there are other demons in the arena as well."
19) "No, we need them at the fronts."
20) "Bring hell only to the demons outside the arena."
21) "I have a better idea."
Haruka
1) "Sure."
2) "Knife."
3) Think about strategy for the party.
4) Lick his foot.
5) Continue walking.
6) Try to escape.
7) Continue searching the next door x 14
8) "Wait… I think I've got the message."
9) "Toshiaki."
10) "I will stop the main squad."
11) "No, I don't trust you."
12) "I will follow you, I***"
13) "…Yeah, that would be nice."
14) Talk about it with *****.
15) Miss on purpose.
16) Punch *****
17) "I will annihilate you, *****t."
Done!
After you complete all the individual true endings, replay the scene where Horace chooses the hero of fortune, pick "…" instead of one of the girls and enjoy the show.