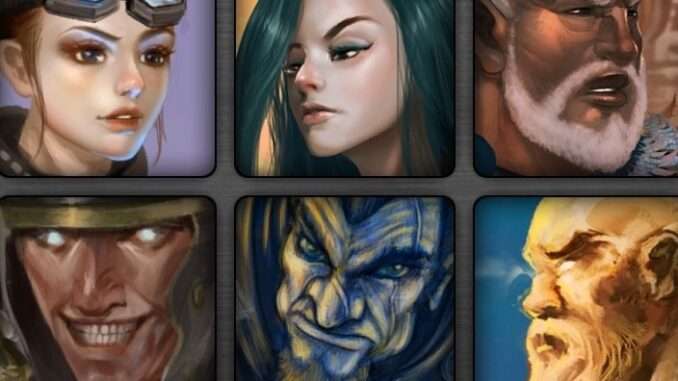 Too many expansions or sets? Do not know which combination of sets to choose? Look no further!
Guide to Expansions Combination
List of Expansion
0.[CotG] Chronicle of the Godslayer : The basic game
1.[RotF] Return of the Fallen
2.[SoS] Storm of Souls
3.[IH] Immortal Heroes
4.[RoV] Rise of Vigil
5.[DU] Darkness Unleashed
6.[RU] Realms Unraveled
7.[DoC] Dawn of Champions
8.[DS] Dreamscape
9.[WoS] War of Shadows
10.[GotE] Gift of the Elements
11.[VotA] Valley of Ancients
12.[DLRM] Delirium
13.[DLV] Deliverance
Every expansion above can be played alone without the basic game, by design.
Since some sets share same mechanics, there are some combinations, which work together.
Combination
0+1: CotG + RotF: Chronicles of the Godslayer & Return of the Fallen
2+3: SoS + IH: Storm of Souls & Immortal Heroes – for the Event cards
4+5: RoV + DU: Rise of Vigil & Darkness Unleashed – for Treasure and Transform
6+7: RU + DoC: Realms Unraveled & Dawn of Champions – for multi-facition heros, constructs, and synergies between them
8+12+13: DS + DLRM + DLV: Dreamscape & Delirium & Deliverance [No Recommended for Balance] – for Insight Mechanic
Note: Gift of the Elements (10)[GotE], can play well with many sets. You can try it out yourself.
Combination Rated
Good: 2+3; 8; 0+1
Mid: 12; 13; 9; 11
Bad: 4+5; 10; 6; 7: 6+7
Combination Progress for Newbie
Newbie: 0+1->2+3->8
Veteran: 12->13->9->11
Player Numbers
2 Player: Recommended.
3 Players: Highly Recommended.
4 and more: Not Recommended.