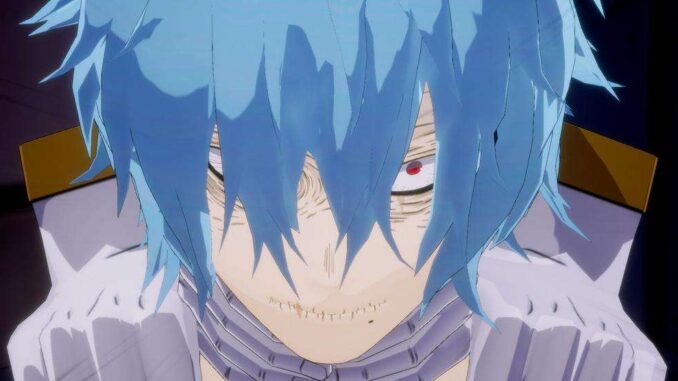 The correct secret conditions for all missions.
Quick Intro + Helpful Things to Know
There's a lot of guides out there with the wrong info and that are poorly worded, everything here is correct.
Just Guard – Perfect Guard, guard an attack right before impact.
Quirk Special – Use the quirk to finish, not use the plus ultra related to that quirk.
Hero Side: Missions
1: Win by KO
2: Ultra Finish
3: –
4: Win by KO
5: Ultra Finish
6: Win by KO
7: Win after using a sidekick attack 3+ times
8: EX Plus Ultra Finish
9: –
10: –
11: Ex Plus Ultra Finish
12: Win with 80% or more health left
13: –
14: Quirk Special 1 Finish
15: Win by Time Expiring
16: Win after using a sidekick attack 3+ times
17: Win after using a sidekick attack 3+ times
18: –
19: Win with 50% or more health left
20: Ultra Finish
21: –
22: Defeat an opponent using a Quirk Special
23: Ultra Finish
24: Win within 30 seconds
25: Win by Time Expiring
26: Defeat an opponent with a Quirk Special
27: Win by KO
28: –
29: Win by Time Expiring
30: Get a Perfect Win
31: Win by KO
32: Get a Perfect Win
33: Win within 30 seconds
34: Win within 30 seconds
35: Aerial Quirk 1 Finish
36: –
37: Win with 70% or more health left
38: Win by Time Expiring
39: –
40: Win within 30 seconds
41: Win by Time Expiring
42: Ultra Finish
43: –
44: Win within 30 seconds
45: –
46: Win with 70% or more health left
47: Defeat an opponent using a Quirk Special
48: Win without guarding
49: Win after pulling off three perfect guards
50: Ultra Finish
51: Win with 70% or more health left
52: Win by KO
53: –
54: Win with 70% or more health left
55: Win within 30 seconds
56: Win after pulling off three perfect guards
57: Ultra Finish
58: –
59: Win without guarding
60: –
61: Ultra Finish
62: Win without using a Quirk Special
63: –
64: Get a Perfect Win
65: Win without using a sidekick
66: Win by Time Expiring
67: –
68: –
69: Win with 70% or more health left
70: Win by Time Expiring
71: –
72: Quirk Special 1 Finish
73: Ultra Finish
74: –
75: –
76: Win by knocking your opponent out of bounds
77: Win by KO
78: Ultra Finish
79: Quirk Special 1 Finish
80: Defeat an opponent after freezing them
81: Defeat an opponent using a Quirk Special
82: Ultra Finish
83: Win with 80% or more health left