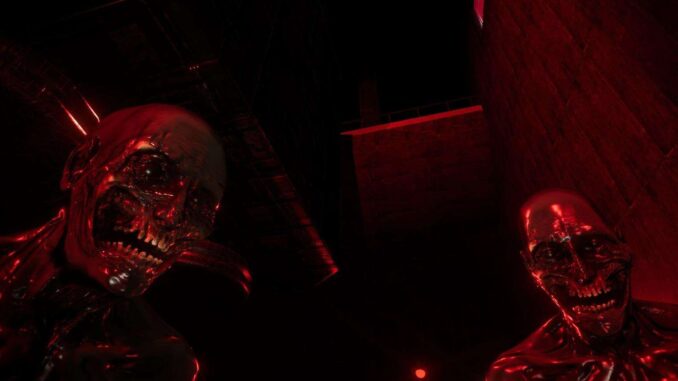 So you have troubles find your way around and end up running in circles? Needing to leave before the nuke or decontamination goes off? This handy guide will help you find the best path at a glance instead of randomly opening doors.
Light Containment
Light containment can be confusing at first but those letters mean something so always be mindful of them the numbers are only really good at helping you to keep from looping around for the most part. When in light containment pay attention to above the doors even while in Airlocks as they can often give you important clues and if you are good at recalling numbers under the letters for that round it can be turn you into a sneaky navigator.
Let's first start off with the D-boys. They spawn in their cells which is marked CD if you flee from an SCP and this is where you are going it's a dead end. There is only one D block.
The two most common letters you will notice are IT (intersection) and HC (Hallway curves)
IT can either be a T section or a Cross both of these are useful when fleeing from some one trying to kill you as they allow you options.
HC are just a turn that leads into another area and only one path while the turn is gentle be careful you might get spotted and while they provide better cover against gun fire it's a little more blind when you are running.
The next one is uncommon and can buy you time or seal your fate. It is the AL (AirLock) and just as it's name says it is one door open at a time. There is a little hiding hole if you need to hide quickly that isn't checked often that might just save your life. AL has a chance of chain linking so that you have multiple AL in a row.
Everything below here in the light containment section is one of a kind rooms.

The most room that you care about most is of course the EX-A and EX-B rooms these are your escapes even if you lack a key card to leave a clever player can slip past and escape into heavy unseen. Theses doors open in the final minute of decontamination of light and offer those who ended up behind a chance to escape. Knowing how to get to these doors is vital and can save your life.
The next important room is #914 this room is also called the upgrade room and is often the first spot everyone goes looking. SCP's want it because there are often players hiding inside of it, D boys and scientist want it mostly to upgrade their cards while being a safe haven, and Chaos, MTF, and guards want it because often it is a they will find people to escort out or to upgrade their weapons.
These doors will not open without a key card and will stay shut during the final minute of decontamination. Being locked in #914 without a key card is a fate worst than death. SCPs can not open this door
Scientist have a chance to spawn near room ##00 and can't open the door. For the D boys it is great news because it is the armory. Inside is often a pistol several grenades, ammo, and at least a machine pistol. A guard key card will open the door and allow people to arm their selves.
The armory has one room that shares it 00 designation every round, any other ones are random, and it is PT00 this is the spawn location of SCP-173 aka peanut which is even shown above the door as PT could stand for Peanut with the 00 being the nuts inside. This room is consider EXTREMELY DANGEROUS friendly as it leads up to a stair well leading to SCP-173's room with his doors opening at the announcement of the time limit of decontamination.
If you are looking for a key card you might want to consider looking for WC (Water Closet) it is the bathroom inside there is a chance of a gun spawning, a key card spawning on either counter or on the floor. it is a connection hallway meaning that it possible to keep going past the WC and into another area, though it will not what the next room is above the door.
Another place you can seek the precious is PC (personal computers) here there are row of computers with a chance of a key card being on a desk. This is a room and thus is a dead in if you are fleeing it is advised to stay out of this room as it is simple to become trapped with in.
If you see #012 do not down that path while being chased it is a hallway that leads to a key card locked door which just leads to a dead end where a key card and pistol may spawn in. It is a the poorest of choices to pick as a key card is already needed to get in and offers no real hope to escape being chase unless you can lock an SCP in.
If you see a set of letters that you don't see on here it is SCP-732's room inside is it's cage plus a cabinet you can search. It is a decent room to try to play ring around the rosie in but not ideal as it will have the safe style doors of the all important 914's room with out the safety it provides. It is not possible to get locked into this room with the exception of the containment cell in the middle of the room.
Heavy Containment
Sadly there isn't a good trick to get into getting past it but there are small little things you can spot with the doors to help you tell that you may not want to open that door or it might be worth the risk of catching attention to open it.
The best advice you can get when it comes to heavy is follow the doors already opens as SCPs, guards, MTF, and Chaos often leave the doors open in their quest to go deeper so followed the set paths is a good away to get both deeper and to escape.
If you are an SCP or a guard on round start the paths are completely random that being said T intersections often prove to be the most useful elevators seem to ever so slightly prefer to spawn near them.
The first one in this list is the escape doors as they are after all the goal and in a maze of doors that look alike. These doors have a slight orange coloration near the movable parts from the lights. While subtle it is just enough that if you spot it you know where to go.
The other major room in this rat maze of an area is SCP-106 also known as Larry or old man. This room is important because it is the only SCP with a kill button. While his kill room requires an 05 key card it is a great place to hide if there is no SCP-106 as most other SCPs will avoid it and there is a ton of room to work with when dodging. It also provides a good chance at trapping an SCP if you are better at making jumps then they are as you can jump to SCP-106 cell and his door is locked behind an 05 key card only area.
The trick at spotting his room by the door is look for little rays of red light coming between the cracks while it can be subtle there is only one other room that makes those red rays and that room is always clear.
At first glance it can seem like the door above but if you look close you can spot the tell.
There are little red reflection on the rivets from the lights on the other side.
As for the only other room that has the reflection is SCP-096 spawn area and it will always lead a small red room that requires a key card to open.
If you don't see the red light it is just under the middle of the door under the SCP foundation logo.

While there are many rooms that lay with in Heavy containment the randomization of it plus the lack of signs of directions make it the easiest location to get lost in if you are forging your own path.
Entrance
If you made it to this area you are either going deeper or escaping. This zone is most common for Chaos, guards, and MTF to get lost in or split up leading to them being picked off one by one. It is also the easiest zone to navigate as the signs are clear how to go deeper or which direction to flee to the escape.
Let's start with how to go deeper into heavy containment. When you first reach this area be it spawning in or just leaving out the gate. Take a quick glance around the darkest shadows are the path towards heavy containment. It is clear unless you are a SCP where the colored vision disrupts the shadows that are normally guides.
Below is the correct path to take if you wish to go deeper. As you can see it looks dark ominous, and there will always be only one path like this at every intersection.
The way out is always the lightest path look for the softest shadows if you can't find any the best advice then is to go forward as much as possible until you see just pure black behind a door with no colored glow, as these are the differences the gates shelters, with green being a shelter behind the door and thus a dead end. Below is a picture of what you are looking for if your seeking a gate.
A normal path that leads to neither deeper into the area looks like this some times if you are fleeing you encounter it but the image is at least placed for comparison for the above of the two other images.
The final important thing is, that you found a gate but do you really want to risk going up it. Well besides being clearly different they are also labeled.
Gate A

It is the gate commonly used by Chaos often left open by Chaos as SCPs are possible allies for them. The benefit of this gate is if you're a D boy it is the safest as it allows incoming Chaos a good chance to run into you and help you escape. If you're some one trying to open the nuke room with a 05 key card then this gives the quickest path to the nuke room to try to open it up and arm the surface station. This path is more open and often prone to kiting around SCPs as the upper level railing allows parkour and the open area lets people keep their distance while keeping gun fire on people. The height of the upper level will often lead those who are less graceful to fall to their deaths.
Gate B

The spawn point of MTF it is the fastest way towards escape though semi-decent MTF will lock it behind them to keep their spawn safe from being camped. It is the safest path for Scientist as MTF will most likely storm through this area. It also has better protection as the outside is on a ledge and has a safe door blocking line of sight on to the chaos spawn. The narrow ledge will often lead to minor fall damage it is harder to kite enemies around and there are several safe spots to hide from gun fire making the enemies have to come closer to shoot. The narrow spot by the elevator makes it ideal for SCP ambushing as well as most just rush out.