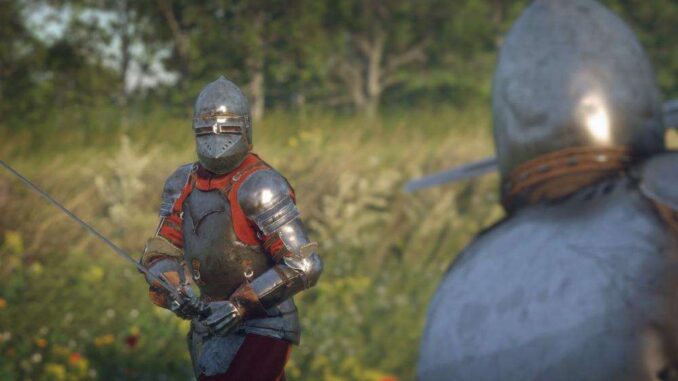 Just a few tips on how to get your hunt on.
Kingdom Come: Deliverance Guides:
Tips
Each animal gives a certain amount of experience per kill and harvesting. The values are listed below for each action (kill / harvest):
Rabbit: 15 / 10
Roe Deer: 23 / 15
Red Deer: 30 / 20
Boar: 75 / 50
My reccommended hunting area is east of Talmberg using the markers for each animal to find them. You will find red deer to the southeast of the "deer hunting spot" and boar at the "boar hunting spot. However, I find that the roe deer tend to congregate right at the edge of the north side of the forest (I have indicated their two likely locations with the flag marker and the "interesting site" to the west of it in the screenshot below. Rabbits are super easy to find and they are all over the place in this hunting area.
I have found that the easiest way to level up is go straight to the boar hunting spot and bag the two boar there as they grant you the largest amount of experience (and meat if you are looking to make money that way); then make your way to the roe deer (I have found two groups so you should be able to bag at least eight there; from there, either conduct your own bunnypocalpse murdering any little guy you see or just wait until the next day and rise and repeat what you did before.