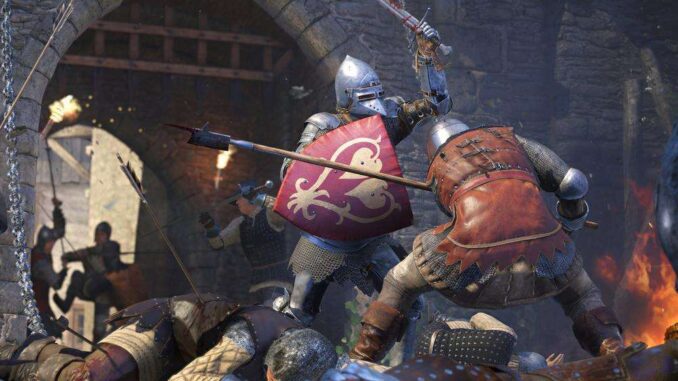 Third Main Quest Homecoming – very early Loot chest location.
On the Road
Back at your home in Skalitz, in the third Main Quest "Homecoming". Head down the road and watch out for some Bandits, but there easy to take down. When you reach the small Hamlet in the South-West of Skalitz Castle, go further down over a stone bridge to a Brickyard
(Building with a large chimney).
Location
Near the fortified entrance is a hidden Chest in the reeds with some good Loot and Cash 😉
But watch out, there is a group of Mercenaries in the fortified Brickyard, and these guys are really tough and unforgiving. If you dare, in the Smithy (West corner of this area) is a chest with a bunch of clothing, but not really worth the risk.