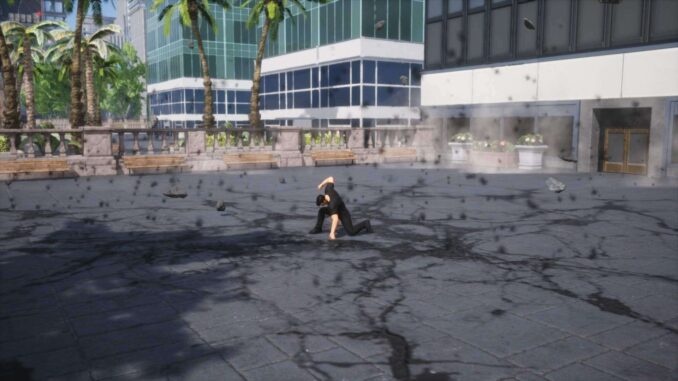 Undefeated has a few secrets / easter eggs – one of them is that the protagonist has clones all over the city. This guide compiles the locations of those clones.
Locations of Hero Clone Easter Eggs
Introduction
Undefeated has a seemingly small, but interesting easter egg – our protagonist has clones all around the city. While I am not the first or only person to notice this easter egg, I thought it would be useful to put the locations of our hero's clones into this guide, as I am fairly confident I found them all.
Hero Clone Easter Egg Known Info
Our hero has 10 clones spread across the city. Each clone is sitting at a table with a squared black umbrella. If you use your ranged attack to destroy the table a clone is sitting at, that clone will have a brief outraged reaction and proceed to fly off.
Doing this to all ten of them does not seem to trigger anything special, as far as I am aware. It is possible that they need to be driven off in a specific order, or that there are more clones that I may have missed.
Below you will find screenshots of all ten Hero clone locations. Note the in-game map in the bottom-left of each screenshot.
Location 1
Location 2
Location 3
Location 4
Location 5
Location 6
Location 7
Location 8
Location 9
Location 10