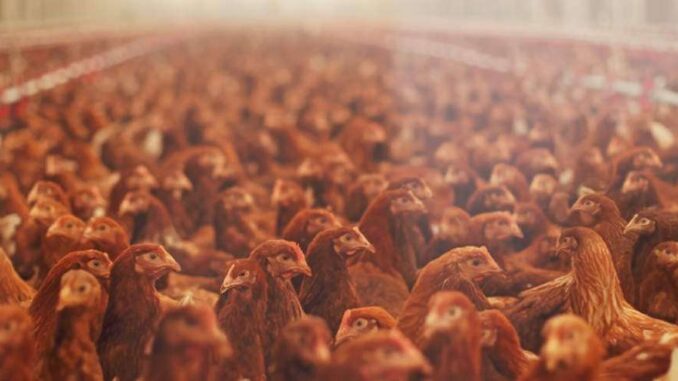 This is a walkthrough that will allow players to view all 4 endings of the game within the 30 day time limit.
Walkthrough
Follow the list below and you will have the option to see whichever ending you want at Day 30.
You can exit to main menu, then load game and it will start you back at the day you were on if make a mistake.
For the conversation and touch points listed in bold, you will want to choose the options every time you talk with the particular girl after that point.
I have included the points to touch during the dates, but they will be hidden behind spoiler warnings, in case you want to figure those points out yourself.
Days 1-4
Morning – Scrapyard – Search for scrap to sell
Midday – Club – Work as barman
Evening – Club – Buy a beer
Day 5
Morning – Black Market – Buy Precision Tools, Scrapyard – Search for scrap to sell
Midday – Condo – Do some stretching
Evening – Clinic – Take Steroid Injections
Day 6-7
Morning – Scrapyard – Search for scrap to sell
Midday – Condo – Do some stretching
Evening – Clinic – Take Steroid Injections
Day 8
Morning – Clinic – Practice as a lab assistant
Midday – Black Market – Buy Stolen Patents, Scrapyard – Try to salvage valuables
Evening – Black Market – Buy CLUB VIP Card, Clinic – Take Steroid Injections
Day 9
Morning – Scrapyard – Try to salvage valuables
Midday – Clinic – Practice as a lab assistant
Evening – Black Market – Buy Savour Vivre Manual, Club – Talk to Vanilla
Day 10
Morning – Black Market – Buy Morphing Gloves, Scrapyard – Try to salvage valuables
Midday – Clinic – Talk to Sanake
Evening – Clinic – Practice as a lab assistant
Day 11
Morning – Red District – Talk to Nobe
Midday – Clinic – Practice as a lab assistant
Evening – Scrapyard – Try to salvage valuables
Day 12
Morning – Black Market – Buy Pills of Everlasting Endurance, Scrapyard – Try to salvage valuables
Midday – Clinic – Talk to Sanake
Evening – Clinic – Practice as a lab assistant
Day 13
Morning – Scrapyard – Try to salvage valuables
Midday – Clinic – Practice as a lab assistant
Evening – Club – Talk to Vanilla
Day 14
Morning – Red District – Talk to Nobe
Midday – Clinic – Practice as a lab assistant
Evening – Black Market – Buy Stimulant X Scrapyard – Try to salvage valuables
Day 15
Morning – Scrapyard – Try to salvage valuables
Midday – Clinic – Talk to Sanake – Conversation option 1 open
Evening – Clinic – Practice as a lab assistant
Day 16
Morning – Red District – Talk to Nobe – Conversation option 1 open
Midday – Scrapyard – Try to salvage valuables
Evening – Club – Talk to Vanilla – Conversation option 1 open
Day 17
Morning – Red District – Talk to Nobe
Midday – Clinic – Talk to Sanake
Evening – Club – Talk to Vanilla
Day 18
Morning – Red District – Talk to Nobe – Conversation option 2 open
Midday – Clinic – Talk to Sanake – Conversation option 2 open
Evening – Club – Talk to Vanilla – Conversation option 2 open
Day 19
Morning – Red District – Talk to Nobe
Midday – Clinic – Talk to Sanake – Hair touch point open
Evening – Club – Talk to Vanilla
Day 20
Morning – Red District – Talk to Nobe – Ear and Shoulder touch points open
Midday – Clinic – Talk to Sanake – Lips touch point open
Evening – Club – Talk to Vanilla – Neck and Thigh touch points open
Day 21
Morning – Red District – Talk to Nobe
Midday – Clinic – Talk to Sanake
Evening – Club – Talk to Vanilla
Day 22
Morning – Red District – Talk to Nobe
Midday – Clinic – Talk to Sanake – Hip touch point open
Evening – Club – Talk to Vanilla – Breast touch point open
Day 23
Morning – Red District – Talk to Nobe – Lips touch point open
Midday – Clinic – Talk to Sanake
Evening – Club – Talk to Vanilla
Day 24
Morning – Red District – Talk to Nobe
Midday – Clinic – Talk to Sanake – Date conversation option open ask out – tattoo,breast,boob,leg,♥♥♥,mouth,♥♥♥,hand,mouth,♥♥♥,2,2,2
Evening – Club – Talk to Vanilla
Day 25
Morning – Red District – Talk to Nobe
Midday – Clinic – Talk to Sanake
Evening – Club – Talk to Vanilla about Sanake, Club – Talk to Vanilla Date conversation option open, but proceeding through it will end the game
Day 26
Morning – Red District – Talk to Nobe at 50+ ask about security division
Midday – Clinic – Talk to Sanake
Evening – Club – Talk to Vanilla
Day 27
Morning – Red District – Talk to Nobe – Date conversation option open ask out – arm,thigh,♥♥♥,thigh,♥♥♥,Pete's head,hand,nose,ear,♥♥♥,2,2,1
Midday – Clinic – Talk to Sanake
Evening – Club – Talk to Vanilla
Day 28
Morning – Red District – Talk to Nobe – Date conversation option open ask out – arm,thigh,♥♥♥,thigh,♥♥♥,Pete's head,hand,nose,ear,♥♥♥,2,2,2
Midday – Clinic – Talk to Sanake about Nobe
Evening – Club – Talk to Vanilla
Day 29
Morning – Red District – Talk to Nobe
Midday – Clinic – Talk to Sanake
Evening – Club – Talk to Vanilla
Day 30
Morning – Red District – Give drugs to Nobe – Ending 2 or Any other action
Midday – Clinic – Give Chip to Sanake – Ending 1 or Any other action
Evening – Club – Talk to Vanilla – Date -ask out – head,breast,thigh,lips,heels,breast,neck,Pete's shoulder,stomach,lips,2,2,2 Ending 3 or Any other action – Ending 4