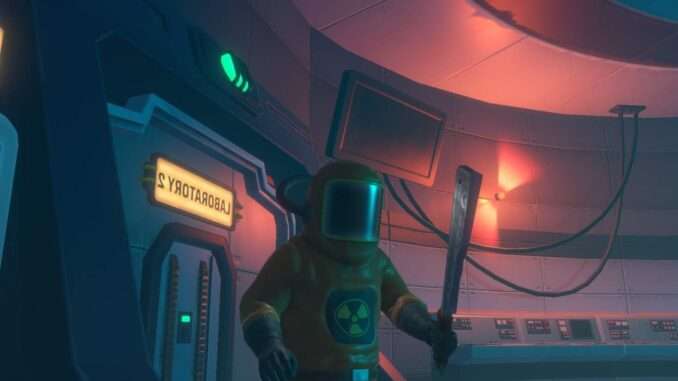 The tunes on this guide can be heard on the Raft Piano in-game.
Piano Sheet Music
The melodies on this page can all be played on the Raft Piano. Please don't add any tunes that require sharps or flats or that can't be played on the piano. A melody may be added to the list by anyone. Keeping track of a song's proper beat can be exceedingly challenging. The notation scheme is thus restricted to notes that should be shorter or longer. This is why it's advised to know a song in order to perform it properly.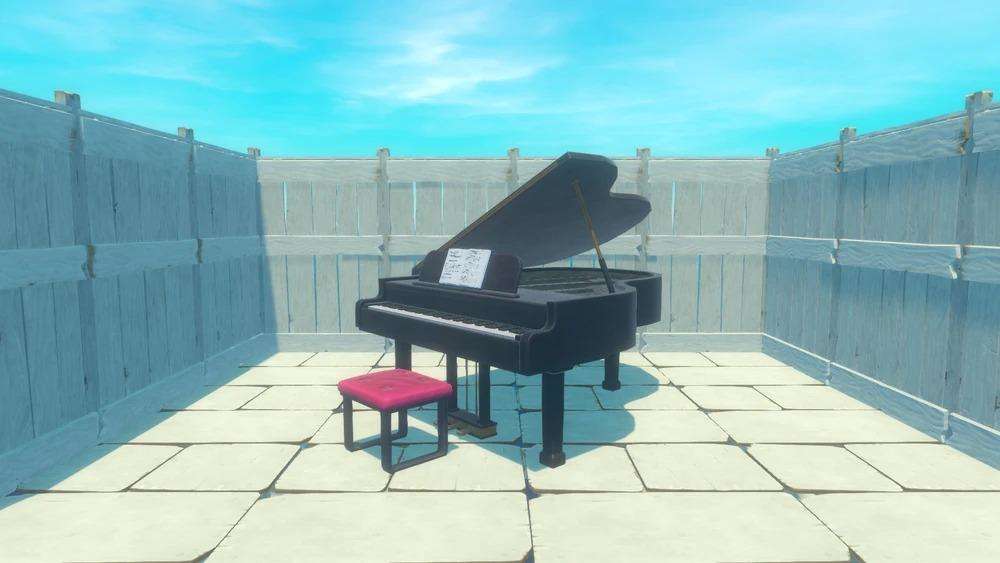 The Legend
Bold – increase note length.
Italic – shorten note length.
Sp – hold space while playing note (lower pitch).

Example: Sp4 (hold Space while pressing 4).

Sh – hold shift while playing note (higher pitch).

Example: Sh2 (hold Shift while pressing 2).

| – end of phrase.
(Repeat) – repeat previous phrase.
Songs
Alouette
5 6 7 7 | 6 5 6 7 5 2 | 5 6 7 7 | 6 5 6 7 5 | 2254579 | 9098765 | 999 999 | 9 | 5 6 7 7 | 6 5 6 7 5 2 | 5 6 7 7 | 6 5 6 7 5
Au Claire de la Lune
8 8 8 9 | 0 9 | 8 0 9 9 | 8 | 8 8 8 9 | 0 9 | 9 9 9 9 | 6 6 | 9 8 7 6 | 5 | 8 8 8 9 | 0 9 | 8 0 9 9 | 8 |
Away in a Manger
Shift (5 5 4 3 3 2 1) 8 7 6 4 5 5 6 5 5 8 9 7 6 5 8 0 | Shift (5 5 4 3 3 2 1) 8 7 6 4 | 4 0 9 8 9 8 7 9 6 7 8 |
Believer
6 0 9 9 8 9 9 0 9 8 6 5 | 6 0 9 9 8 9 9 0 9 8 6 5 | 6 8 sh60 | 9 8 6 5 6 8 sh60 |
6 6 0 9 9 8 9 9 9 0 9 8 6 5 | 6 0 0 9 9 8 9 9 0 9 8 6 5 | 6 8 sh6 0 | 9 8 6 5 6 8 sh6 0 |
Bella Ciao
0 9 0 Sh4 Sh4 | Sh4 0 9 Sh4 0 | 0 9 8 7 0 8 7 6 |
3 6 7 8 6 | 3 6 7 8 6 | 3 6 7 8 7 6 8 7 6 0 0 0 |
Repeat all
Beyond the Sea
Space (5 8 7 8 9 0 8 9 7 6 5 0 | 9 0) 4 5 Space (8 8 8) 6 | 6 6 5 3 2 1 Space (6 8 9 8) |
Black Parade Opening
Despacito
8 7 63 | 3333 6666 6564 | 4444 6666 7 8 5 | 5555 888 99 7 | 8 7 6 3
Drunken Sailor
000 000 0680 999 999 9579 000 000 0 | Shift (456532) | 766
For He's a Jolly Good Fellow
3 3 3323 4 3 | 3 2 2212 3 1 | 2 3 3323 46 | 6 555 4 21 | 4 555 6 6 5 |
| 4 555 6 6 5 | 4 3 3323 4 3 | 3 2 2212 3 1 | 2 3 3323 4 6 | 6 555 4 21 |
Happy Birthday
11 2 1 4 3 | 11 2 1 5 4 | 11 8 6 4 3 2 | 77 6 4 5 4
He's a Pirate (from Pirates of the Caribbean)
35 66 67 88 89 77 655 6 | 35 66 67 88 89 77 65 6 | 35 66 67 88 90 Sh4Sh4 090 6 | 67 889 0 6 68 77 86 7 (Repeat)
0 Sh4 000 09 | 9 8 787 6 (Repeat)
67 8 90 987 890 9 | 89 0 98 787 66 75 6 | 67 8 78 989 098 6 | 67 890 Sh469 8 7
0 Sh4 000 09 | 9 8 787 6 (Repeat)
Heart and Soul
8 8 8 8 7 6 7 8 9 0 0 0 | 0 9 8 9 0 Shift (4 5 1 6 5 4 3 2 1 2 3 4 3 2) |
8 8 8 8 7 6 7 8 9 0 0 0 | 0 9 8 9 0 Shift (4 5 1 6 5 4 3 2 1 2 3 4 5 1) |
I Love You (The Barney Song)
5 3 5 5 3 5 6 5 4 3 2 3 4 3 4 5 1 1 1 1 1 2 3 4 5 5 2 2 4 3 2 1
Interstellar
t(16) 0 t(16) 0 t(27) 0 t(27) 0 t(38) 0 t(38) 0 t(29) 0 t(29) 0 7 |
t(16) 0 6 t(16) 0 6 t(27) 0 7 t(27) 0 7 t(38) 0 8 t(38) 0 8 t(29) 0 9 t(29) 0 7 (repeat) |
t(16) means play 1 and 6 together
Korobeniki (Tetris Theme)
0 7 8 9 8 7 | 6 6 8 0 9 8 | 7 7 8 9 0 | 8 6 6 | 9 sh4 sh6 sh5 sh4 | 0 8 0 9 8 | 7 7 8 9 0 |
Mary Had a Little Lamb
7 6 5 6 7 7 7 6 6 6 7 9 9 | 7 6 5 6 7 7 7 7 6 6 7 6 5 |
My Lie (Beginning from Your Lie in April)
480Sh6 | 0 | 479 | 0 9 8 9 37Sh5 | 9Sh7 | 60Sh8 | 1 2 3 1
Ode to Joy
33 4 55 4 3 2 | 11 2 33 22 | 33 4 55 4 3 2 | 11 2 3 2 11 | 22 3 1 2 3 4 3 1 | 2 3 4 3 2 1 2 Sp5 | 33 4 55 4 3 2 | 11 2 3 2 11
Old McDonald
5 5 5 2 3 3 2 7 7 6 6 5 | 5 5 5 2 3 3 2 7 7 6 6 5 | 2 2 5 5 5 2 2 5 5 5 5 5 5 5 5 5 5 5 5 5 5 5 | 5 5 5 2 3 3 2 7 7 6 6 5 |
One Call Away
7 6 5 5 6 77 8 7 6 5 8 7 6 7 6 7 55 3 5 6 77 6 5 7 6 5 6 5 5 |
Santiana – The Longest Johns in Am
Space (0 6 78 9 0 0 9) 5 | Space (0 8 88 99 9 99 789 7 5 5 6 8 7 5 6 656) |
Space (6 78 9 0 0 9) 5 | Space (0 8 88 99 9 09 789 7 5 5 6 8 7 5 6 656) |
Sherlock Main Theme
1 5 5 4 5 6 5 4 8
4 8 8 7 8 9 0
0 6 6 7 8 7 5 9 6
Repeat 2-3 times
Song Of Time
(Hold Space Throughout) 6 2 4 6 2 4 687 5 456 2 132
Star Wars Theme
1 5 432 8 5 432 8 5 4342 |
Star Wars: Throne Room
2 3 45 4 Space6 Space6 2 3 4 Space6 4 2 6 5 Space6 Space6 2 3 4 2 6 4 9 2 432 6 42 Space6 Space6 Space6 2
The Itsy Bitsy Spider
2 5 5 5 6 7 7 7 6 5 6 7 5 | 7 7 8 9 9 8 7 8 9 7 | 5 5 6 7 7 6 5 6 7 5 2 2 5 5 5 6 7 7 7 6 5 6 7 5
Twinkle Twinkle Little Star
11 55 66 5 | 44 33 22 1 | 55 44 33 2 (repeat) | 11 55 66 5 | 44 33 22 1
Wellerman (Sea Shanty) in Am
Sh3 | 6 666 | Shift (1 3 3 3 3 4 222 2 4 66 3 3 3) | 6 6 6 | Shift (1 3 3 3 2/3 2 11) | 7 6 |
Shift (6 6 455 3 3 34 2 22 4 6 3 3 6 6 455 3 3 2/3 2 1) | 7 6 |
Zelda's Lullaby
3 5 2 123 5 2 3 5 Sh2 Sh1 5 432
You May Also Read