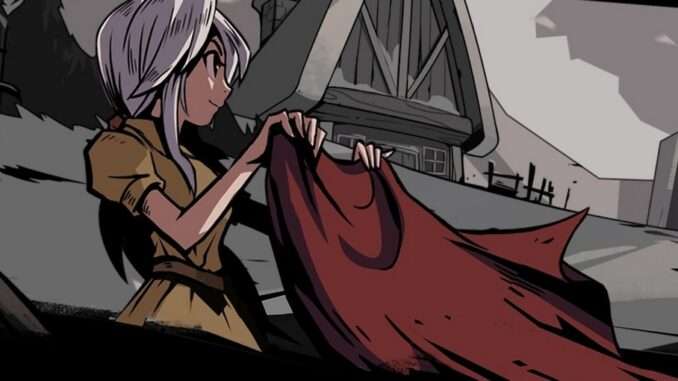 A guide explaining in a short way the steps to follow in order to unlock the secret chapter.
Underground Hole
Discover the hidden clues in the Black Forest, complete the decryption, and then unlock the Final Chapter after defeating the Boss of the chapter 3 to enter the new Hidden Map. In new chapter, Little Red Riding Hood will meet more powerful enemies than before. Don't take it lightly, ready for the Challenges with your deck!
Steps
Before starting you might have to beat Hard Mode VII with any character.
First, at the start of the 2th chapter in Fairy Blessing event you need to choose Locked Diary. Werewolf can not get this blessing.
Second, then you need to upgrade the card with the Smithy event. Other upgrade methods will not work, for example Knight Baptism abilitie.
Third, with the Card Trader you need to trade Unlocked Diary to get Painful Memories. Nun Blessing skill will not work.
Fourth, you need to use the Amnesia Tavern to destroy the card. Nun Blessing skill will not work.
Finally you should have the blessing Silver Carver. You need to use it outside of a battle to unlock the Final Chapter.